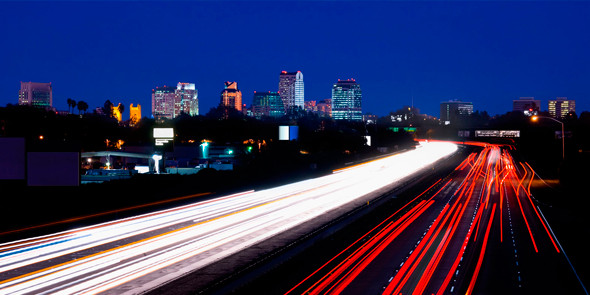 Sean Randolph, Senior Director of the Bay Area Council Economic Institute, appeared as a guest on KQED Forum on February 15. He spoke with host Michael Krasny and fellow guest Randy Rentschler, Director of Legislation and Public Affairs at the Metropolitan Transportation Commission. The participants discussed President Trump's new infrastructure plan and the Bay Area's massive transportation needs, and they responded to listener questions about the future of transportation in the region.
In the segment, Randolph and Rentschler agree that the President's proposed $200 billion in infrastructure spending over ten years is inadequate to fill the nation's needs. At the same time, Randolph also highlights some positive aspects of the plan. For one, it proposes opportunities for public-private partnerships, which can be a money-saving way to accelerate construction of important infrastructure projects. It also advocates for streamlining the regulatory process so that projects can be built faster, which could be beneficial for California.
Randolph stresses that whether or not the President's infrastructure plan comes to fruition, the Bay Area has an opportunity to improve its infrastructure on its own through Regional Measure 3. Coming up on the ballot in June 2018, the measure would increase tolls on the Bay Area's state-owned bridges in order to finance $4.45 billion in regional transportation improvements such as BART expansions and increased ferry service.
Randolph, Rentschler, and Krasny round out the conversation by answering listener questions about high-speed rail, efforts to address climate change in the Bay Area, how best to pay for infrastructure projects, and the role of public-private partnerships in funding capital projects.