The Economic Impacts of Infrastructure Investment
Forecasting the Effects of VTA's Traffic Relief and Road Repair Measure
Santa Clara County, the Core of the Bay Area Economy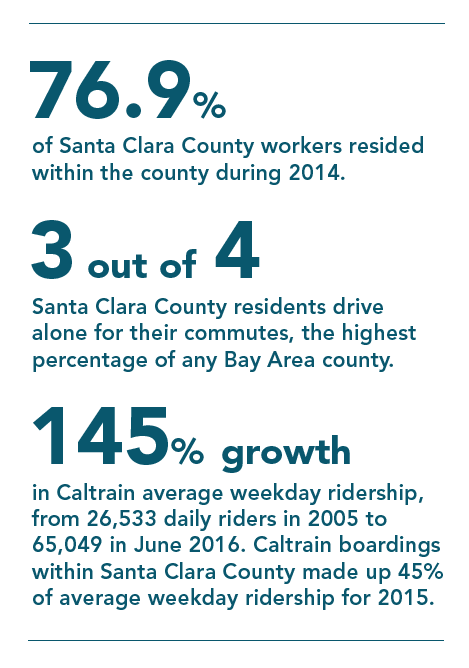 Santa Clara County is home to more than 1.9 million people, making it the largest county in the region and accounting for just over one-quarter of the Bay Area population in January 2016. The county's population is expected to increase to 2.3 million by 2040, accounting for 30% of the region's projected population growth.
Santa Clara County has total employment that now exceeds 1 million. In the last 12 months, the San Jose metropolitan area's 4.0% job growth trails only Austin, Texas and Orlando, Florida as the fastest growing major metros in the U.S. Fast-growing technology sectors, representing 35% of all Santa Clara County jobs in 2015, have been a major driver of the county's economic strength.

The county has led the region in housing production, accounting for 35.6% of all housing unit production in the Bay Area between 2010 and 2015.
Investments Across Travel Modes Can Strengthen the County's Economy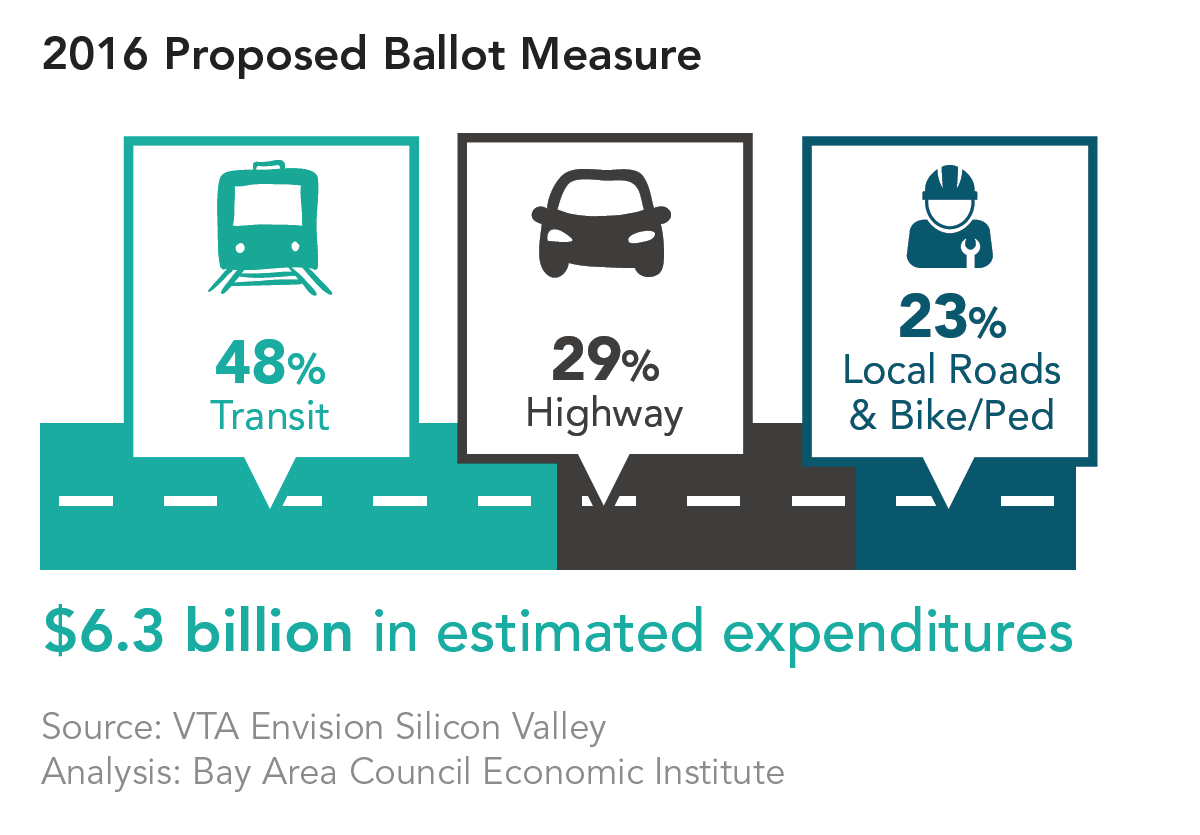 Creating more efficient transportation networks can:

Improve access to jobs
Increase attractiveness to new and expanding businesses
Extend the regional labor pool available to employers
Improve travel time reliability
Reduce carbon emissions
Provide opportunities for economic development around new transportation hubs
Through $6.3 billion in infrastructure investments over 30 years, Santa Clara County will improve its highways, transit systems, local roads, and bicycle and pedestrian networks.
BART Phase II Extension Will Better Connect Santa Clara County to the Region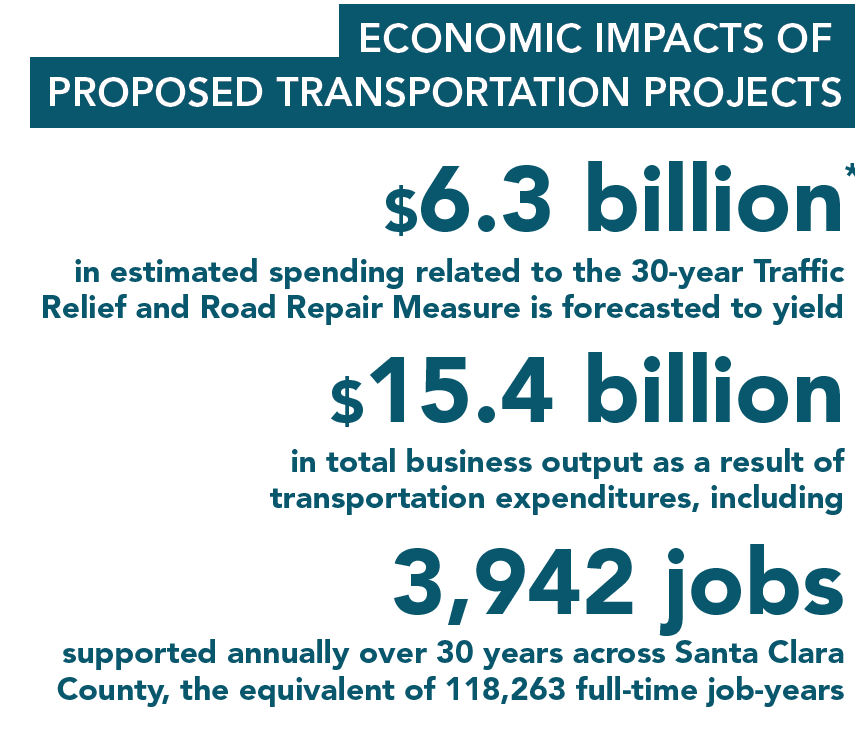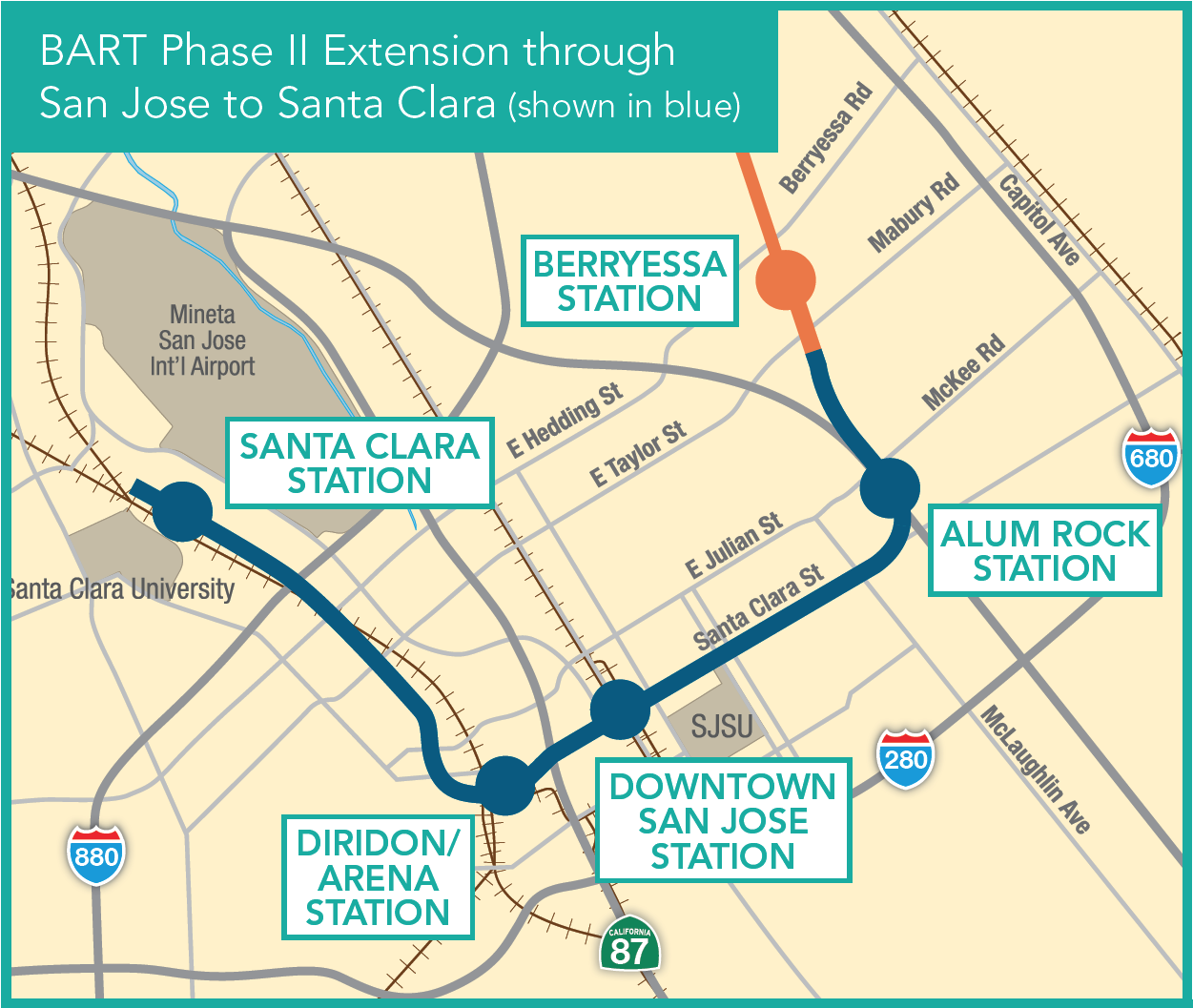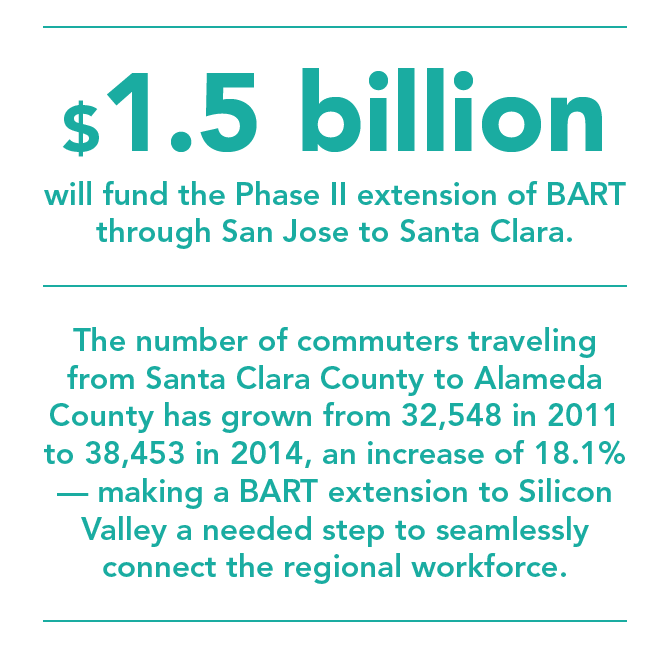 VTA's BART Silicon Valley Project will result in a 16-mile extension delivered in two phases. The first 10-mile, two-station Berryessa Extension has been under construction since 2012 and is expected to be operational by Fall 2017.
Phase II will extend from the Berryessa Station further into Santa Clara County, effectively connecting the BART system to the Caltrain system at Diridon Station in San Jose and in Santa Clara across from Santa Clara University. Phase II will also feature stations in downtown San Jose near San Jose State University and at Alum Rock in east San Jose. Service is planned to begin in 2025.
Estimated ridership for the BART Phase II extension is expected to be as high as 55,000 per day by 2035, accounting for as much as 10% of BART's projected future ridership.
Local Street Investments Will Provide Needed Infrastructure Upgrades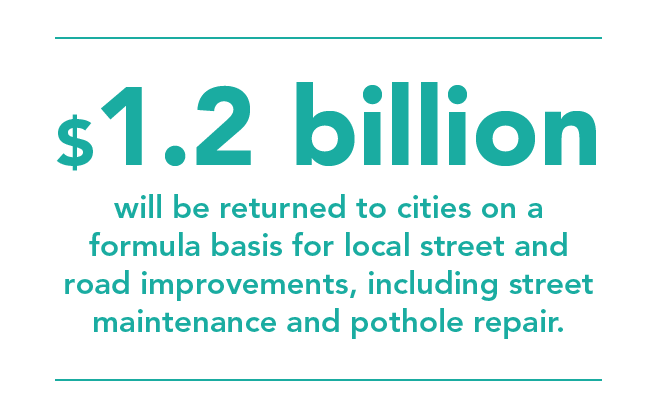 According to the Metropolitan Transportation Commission's 2015 Pavement Condition Report, seven of Santa Clara County's 15 cities and towns have a pavement condition index categorized as "Fair" or below. Funds will be used to improve roadway conditions and their use includes a Complete Streets requirement, meaning investments must provide safe travel for people using any mode of travel, including bicycling, walking, riding transit, and driving.
Return on Investment for VTA Traffic Relief and Road Repair Measure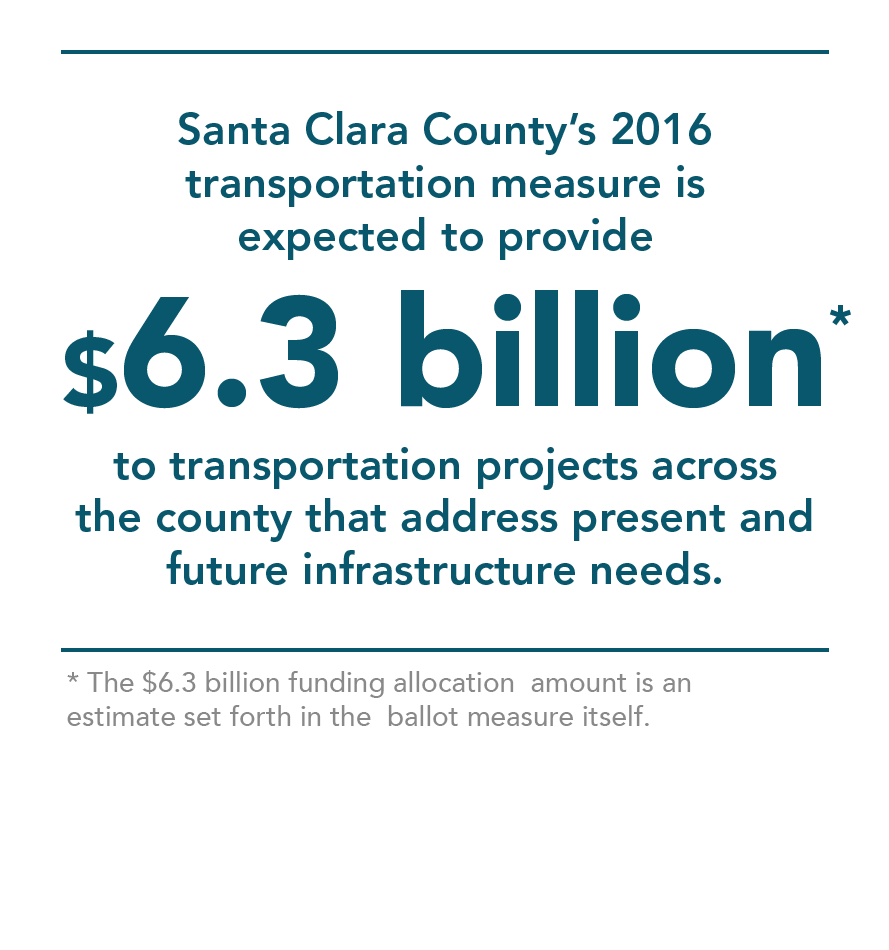 These investments are intended to:
Enhance Safety
Provide Congestion Relief and Improve Transportation Efficiency
Expand Transportation Choices and Improve Travel Experience
Expand Transit Ridership
Continue to Promote Quality Transit
Promote Healthy Communities and Environmental Sustainability
Improve System Financial Sustainability and Maintenance
Continue to Support Silicon Valley's Economic Vitality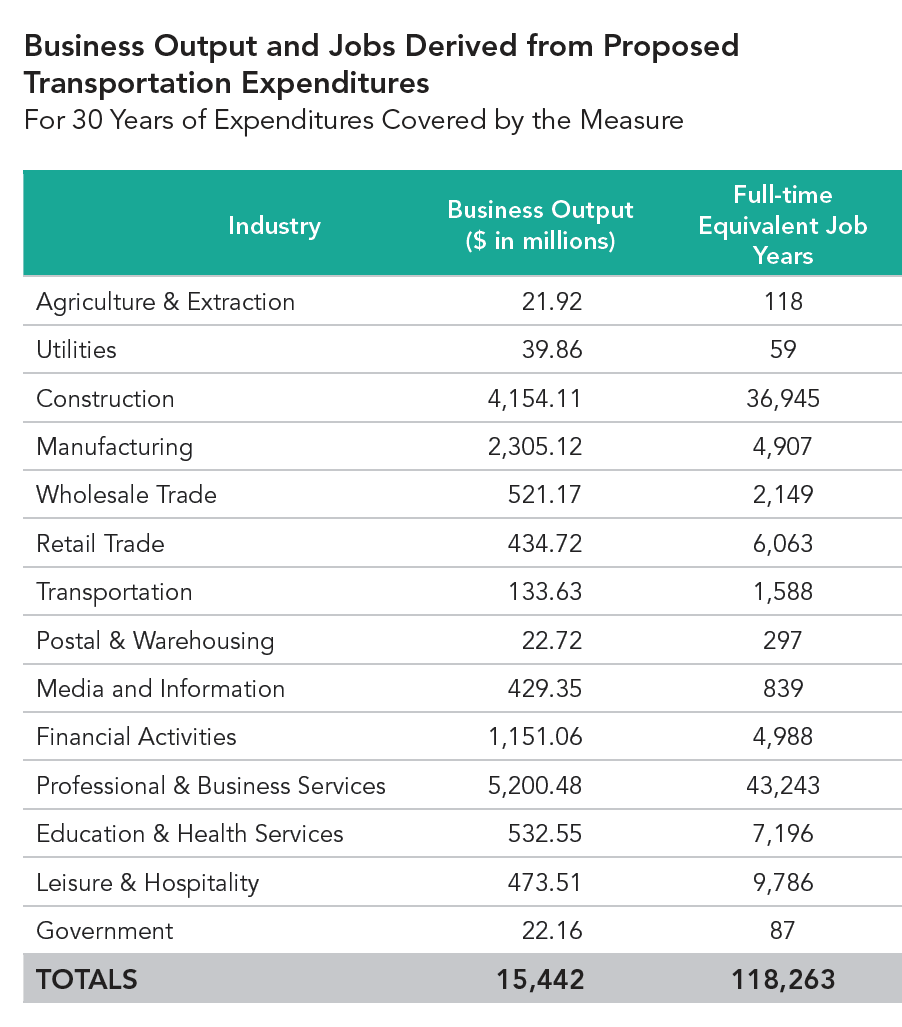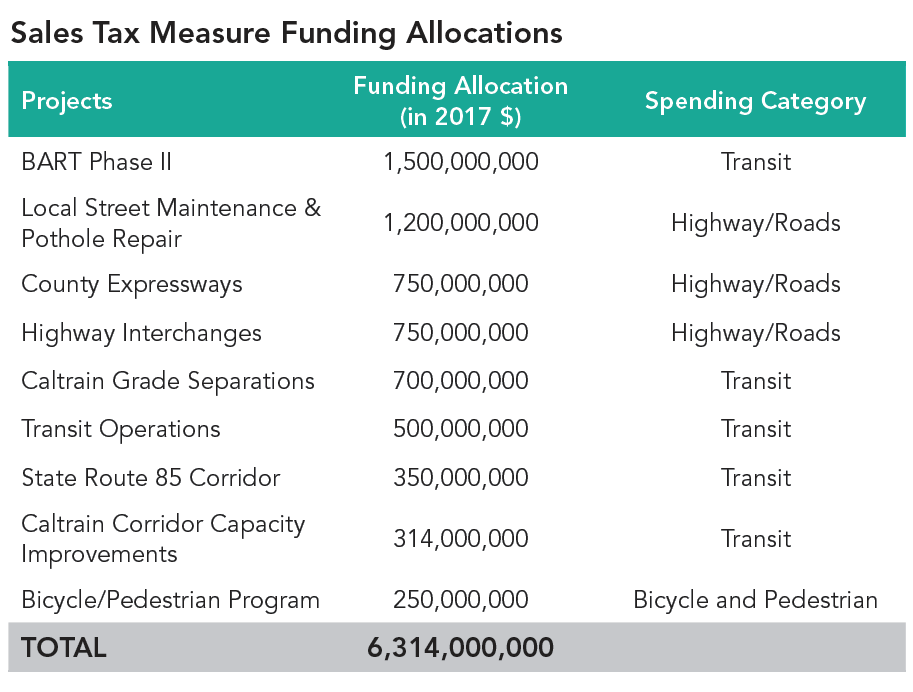 Note: Full-time equivalent job-years represent one year of one job.
For example, a full-time construction job lasting for four years would count as four job-years in this table. Additionally, a 50% part-time manufacturing job lasting two years is counted as one job-year.
Data Source: These figures were calculated using TREDIS software
Analysis: Bay Area Council Economic Institute