Gender Equity in the Workplace
Addressing workplace inequalities between women and men is essential for economic development. Millions of talented women are not given the opportunities they deserve to advance professionally, ultimately affecting their economic success and that of the companies they work for.
Gender Equity Is Good for Business and Good for Society
Employers need to implement family-friendly policies that support women and men reaching their full potential at the workplace without sacrificing the well-being of their families.
"We believe that it's an employer's responsibility in these times to put forward family-friendly policies that provide flexibility, that encourage men as well as women to become caregivers, and to allow people to work remotely at times if that works for the organization. So that with those kinds of policies in place, we'll truly see women be able to do all the things that men have historically been able to do when it comes to making commitments to their companies and organizations."
—Jim Wunderman, CEO, Bay Area Council
Gender Equity Project Reports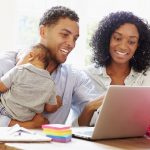 Workplace Connections
Gender Equity, Family-Friendly Policies, and Early Childhood Care and Education
Employers who care about gender equity in the workplace need to understand the importance of two major areas in which they can provide work-family support: (1) family-friendly policies that increase flexibility and provide paid parental leave, and (2) providing affordable access to quality childcare and early childhood education.
Read More on the Summary Page »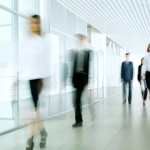 Building Gender Equity in the Workplace
A Best Practices Resource Guide
The Bay Area Council is mobilizing the business, civic, and political leaders to advance women's leadership, eliminate barriers to women's employment, and close the gender earnings gap. This report is an information resource guide for companies looking for good places to begin and best practices to use in starting to address gender equity issues in their own workplaces.
Read More on the Resources Links Page »