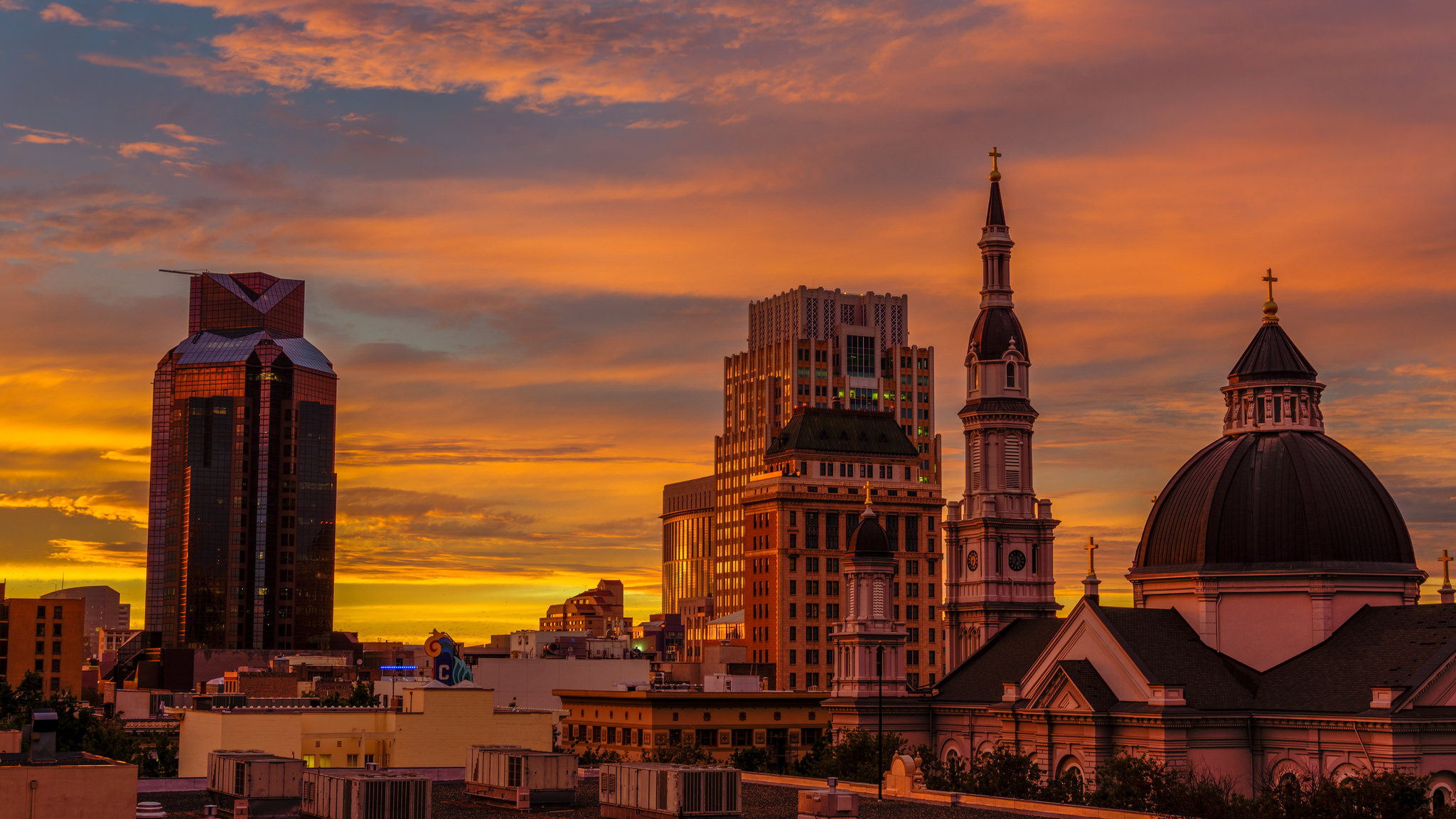 BAY AREA JOB WATCH:
NATIONAL JOB GROWTH SLOWS, ANOMALY OR TREND?
Latest figures released by the Bureau of Labor Statistics and California Employment Development Department show national job growth at its lowest level since 2010, though the state and region continue to grow at a reasonable pace, with Bay Area growth continuing to outpace the nation and state by a significant margin. An analysis in this month's Bay Area Job Watch conducted for the Institute by Trustee Steve Levy found that while the pace of growth has continued to slow from the mid-summer highs of 2015, the region is still adding jobs at a robust 3.1 percent year-over-year.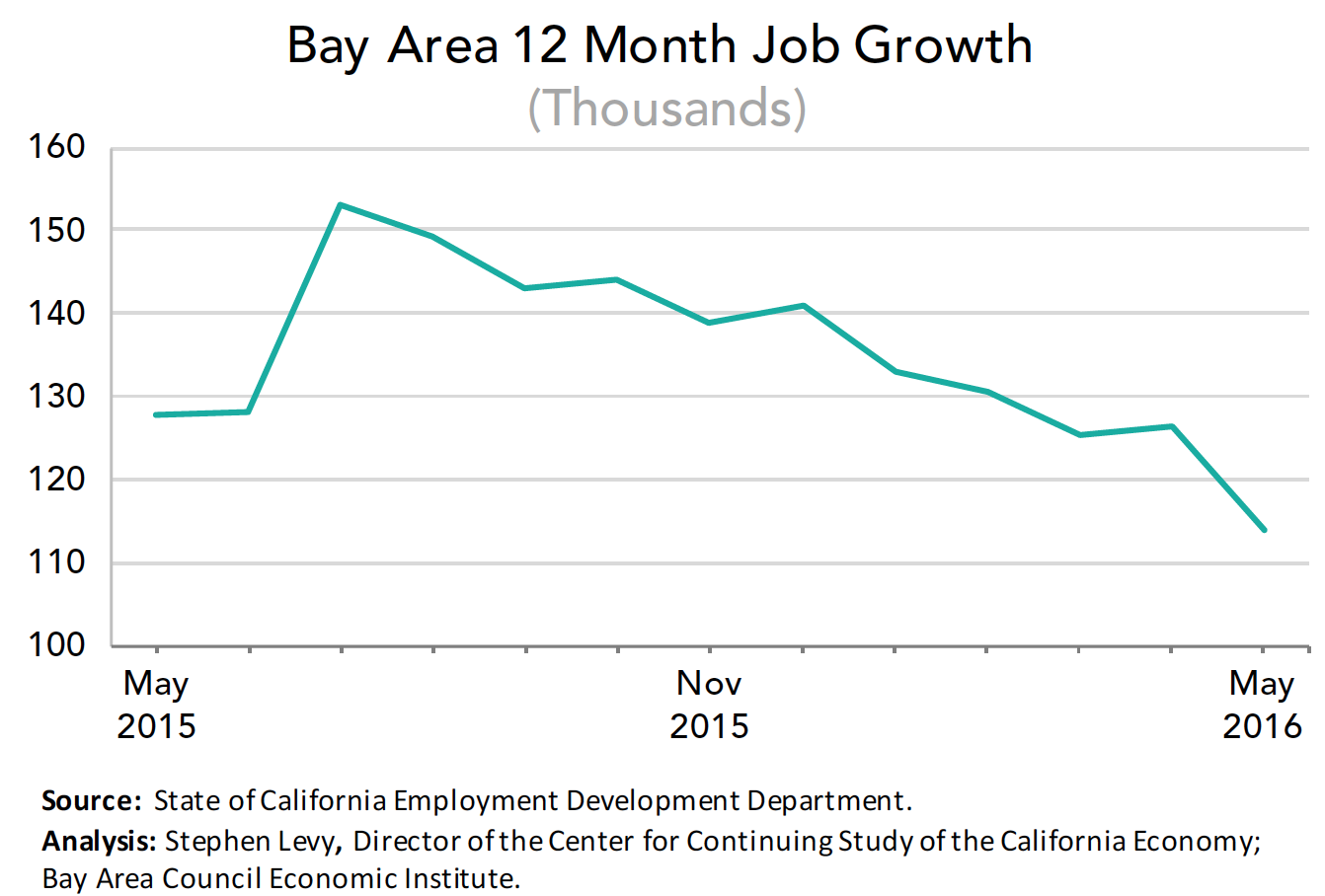 The disappointing national figures for May led policymakers at the Federal Reserve to signal a pause in plans to raise interest rates. Continued anemic foreign growth coupled with uncertainty surrounding the United Kingdom's looming vote on its place within the European Union put additional downward pressure on the U.S. economy. Next month's job report will be a critical piece of data in determining if this is an anomaly or a trend.
REPORT AND RELEASE EVENT SHOW MEDI-CAL'S IMPACT ON CALIFORNIA ECONOMY
On Friday June 3rd, the Bay Area Council Economic Institute released a major report at an event hosted by Blue Shield of California that documented the massive positive impact the state's Medi-Cal program has on the economy. The analysis shows that this program is now the source of health coverage for over 13 million people in the state, 6.4 million of whom are working Californians or their children. According to the report, Medi-Cal coverage adds $1.7 billion to the state's economy by avoiding lost personal income from illness as a result of being uninsured.
Read the report: Mainstreaming Medi-Cal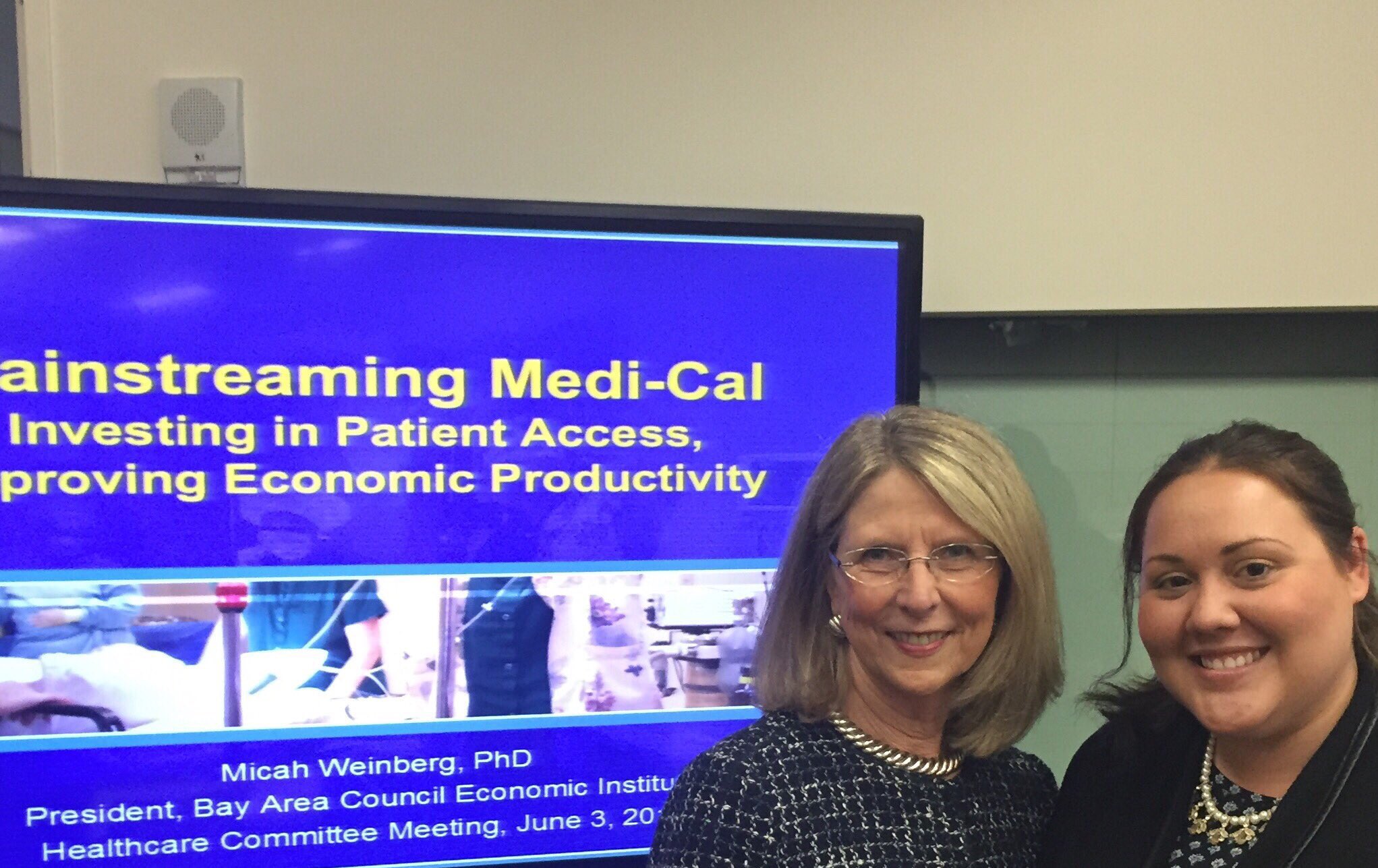 California Health and Human Services Secretary Diana Dooley was on hand and praised the report as "essential reading." Dooley, who also chairs the state's Affordable Care Act marketplace, Covered California, discussed with the members of the Bay Area Council's Healthcare Committee how we can build on recent innovations to create a more consumer-centric healthcare system of competing stable networks and work together across sectors to improve the health of the people of our state through initiatives such as Let's Get Healthy California.
FEATURED CHART: BAY AREA ECONOMIC PROFILE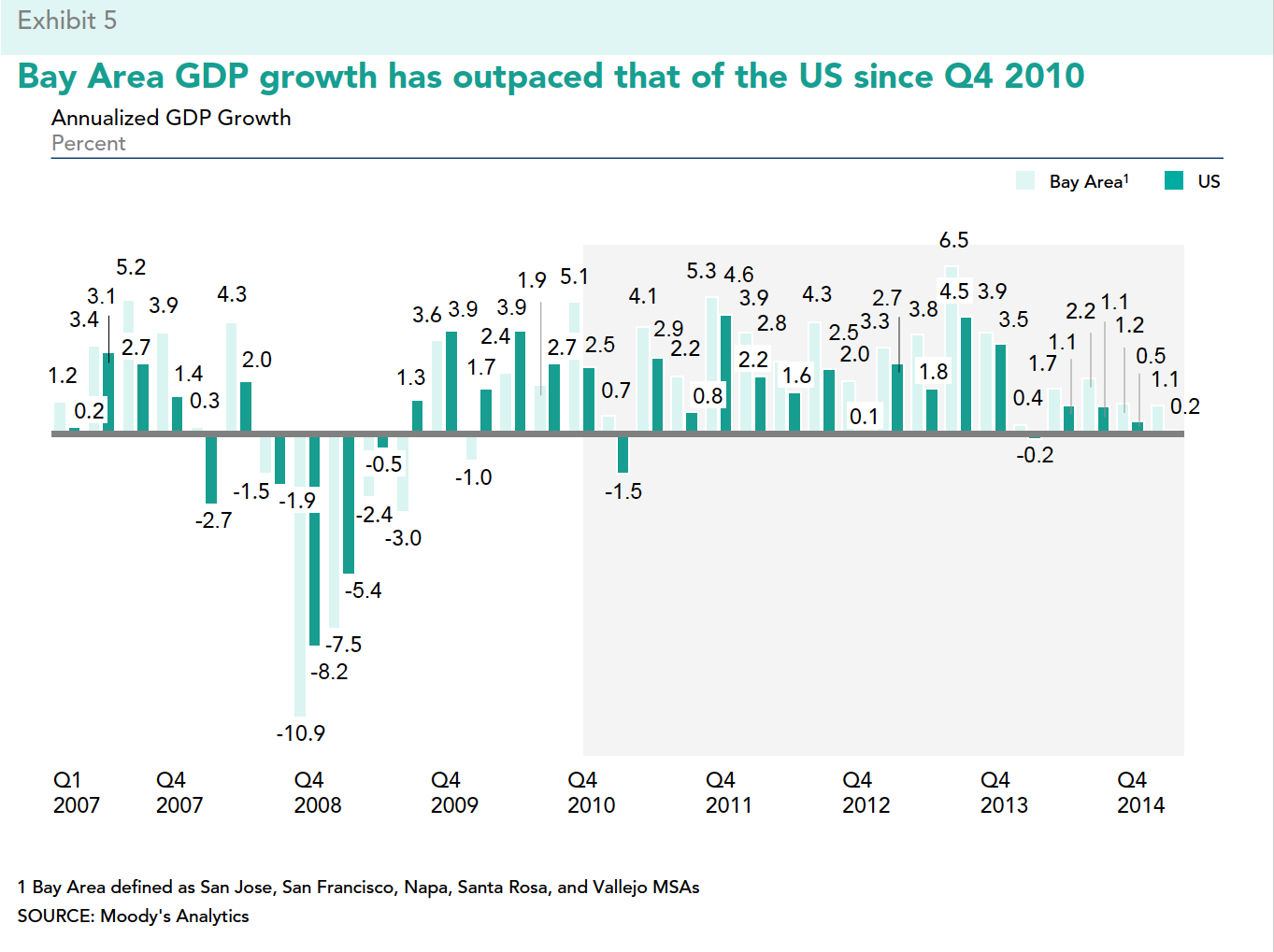 This month's featured chart comes from Promise and Perils of an Accelerated Economy the ninth Bay Area Economic Profile released by the Institute. Bay Area GDP growth has outpaced that of the US in every quarter since 2010, with a compounded annual growth rate of 3.1%, more than double that of a group of peer regions, including New York, Los Angeles, Austin, Boston, Seattle, and San Diego. California's Department of Finance announced last week that the state surpassed France to become the sixth largest economy in the world, a statistic that would be unthinkable without the Bay Area economy.
UPCOMING RELEASE: NORTHERN CALIFORNIA MEGAREGION
The Northern California Megaregion is a critical geography for coordinated economic and human capital development, and for planning and enabling connectivity through transportation networks. The Bay Area Council Economic Institute's new report explores the many rail, road, labor, goods movement, and innovation connections that currently exist between the Bay Area, the Sacramento Area, the Monterey Bay Area, and the Northern San Joaquin Valley.
Please join us for this exciting report launch which will include welcome remarks from Dr. Maria Pallavicini, Provost, University of the Pacific, a summary of report fundings from the Institute, and presentations from regional rail agencies on their future plans for expansion. Following these presentations, a panel of representatives from economic development organizations, public agencies and universities from around the megaregion will discuss future opportunities for greater collaboration in planning and policymaking.
UPCOMING EVENTS AND REPORT RELEASES
Northern California Megaregion
June 30, 2016
11:30am – 1:00pm
California Dental Association
15th Floor Rotunda
1201 K Street
Sacramento, CA  95814
Economic Outlook Presentation and Discussion with Bank of the West
July 7, 2016
4:30pm – 6:00pm
Bay Area Council
10th Floor Conference Center
353 Sacramento Street
San Francisco, CA  94111
UPCOMING BOARD MEETING
BACEI Board Meeting
September 27, 2016
11:00am – 2:00pm
University of California San Francisco
BACEI Board of Trustees Only
BACEI IN THE NEWS 
New economic reality: goodbye, bubble; hello, high tide
(Santa Cruz Sentinel)
Quinn: High tide for the tech economy
(The Mercury News)
Invest in training to revitalize California manufacturing
(San Francisco Chronicle)
Hike In Minimum Wage Will Push Some Workers Out of Medi-Cal
(California Healthline)
New Report Shows Medi-Cal's Expanded Reach
(California Healthline)
Measure AA would restore vital wetlands; Prop. E expands paid sick leave
(San Francisco Examiner)
Can Europe innovate a way out of its "lost decade"?
(The Wilson Quarterly)
Measure AA supported by both environmental groups and industry
(The Richmond Standard)
Give nurse practitioners in Pa. full practice authority
(Centre Daily Times)
Header image by Jeff Turner. Sacramento Set. Used under Creative Commons 2.0 Generic.