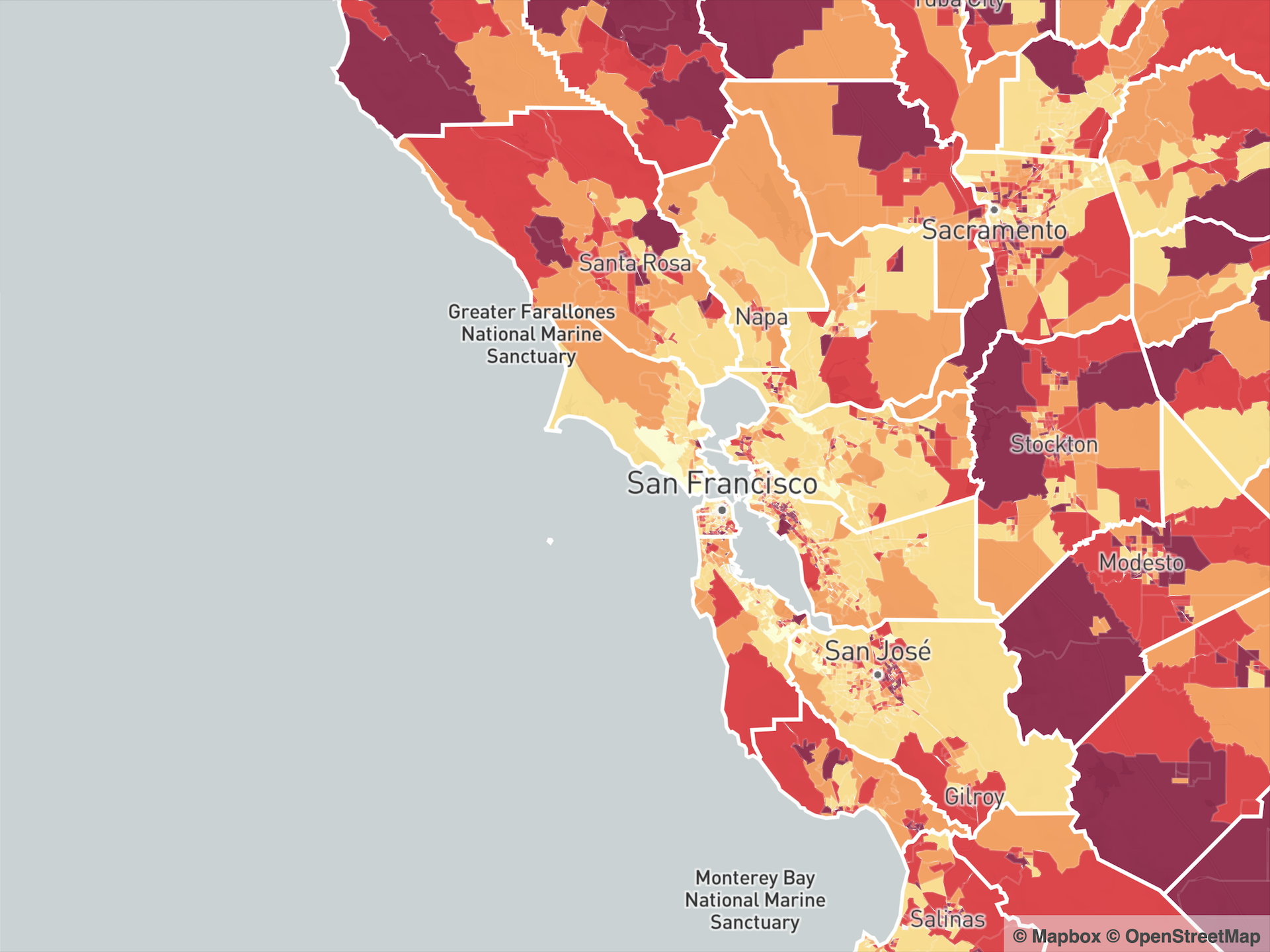 The Coronavirus (COVID-19) Pandemic in the Bay Area.
The Bay Area Council Economic Institute is here to help as our region grapples with the fallout of a global pandemic. In order to help inform our partners, we are highlighting both the immediate vulnerabilities of various high-risk individuals, as well as the relative economic vulnerability that our state faces to natural disasters more generally.
Click on the button below to see our full report, with interactive maps.