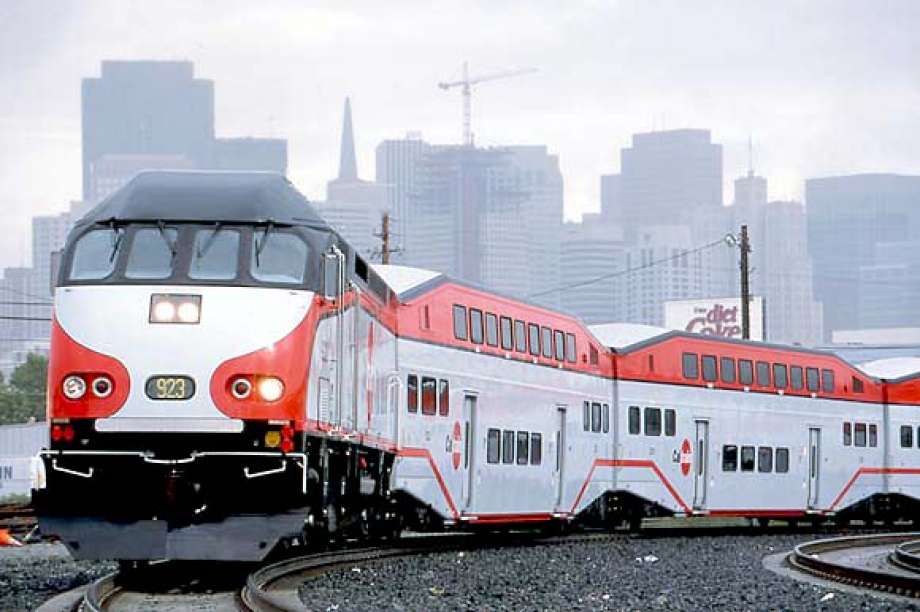 Last week, upon request from California's 14 GOP representatives, U.S. Transportation Secretary the Elaine Chao decided to delay the decision to award a $650 million federal grant to the state of California for the electrification of a Caltrain Bay Area commuter rail system. The proposed transformation would electrify the current railway system connecting San Jose and San Francisco, two of California's major innovation and employment hubs.
The plan to electrify Caltrain's railway system has been in the works for almost two decades, but the need to complete hasn't been felt as urgent as now. In 2016, the Caltrain system carried over 62,000 riders per weekday, an 83% increase in ridership since 2010. Similarly, weekend ridership has increased 36% in the same period of time. This trend is expected to continue as the region's residents and labor force increase.
Continued job growth in the region seems to be the main driver for increased ridership. The San Francisco-Redwood City-South San Francisco and San Jose-Sunnyvale-Santa Clara metropolitan regions employ close to two million people and this number is expected to rise. Just between December 2015 and 2016, the Bay Area region added 100,300 jobs, a 2.4% increase compared to 1.5% for the nation and 2.0% for the whole state. Job gains continue to push unemployment rates lower even as the labor force continues to add workers although the region is now at or close to full employment.
The Bay Area is one of the nation's top economic drivers. In 2015 alone the Bay Area generated over $666 million in GDP, ranking 3rd in GPD nationwide, behind the New York and Los Angeles metropolitan regions. Between 2014 and 2015 alone, the region saw a 5.8% increase in GDP compared 2.5% average increase seen by all other US metro areas.
According to MTC's Vital Signs' regional performance profile, the average time spent in public transportation by Bay Area commuters amounted to 48.9 minutes in 2014. Caltrain's Project 2025 estimates that completion of this project would reduce commute time for riders by 10 minutes and would encourage people to use the system, resulting in increased ridership and fewer cars on the road. Further delay of the electrification of Caltrain penalizes the thousands of Californians that travel within the region, especially those that do so for work.
The fact that the Bay Area and its hubs are significant drivers for the US economy is undeniable. Delaying Caltrain's electrification ultimately hurts workers and the overall productivity of the region. The Bay Area will continue to grow and its transportation infrastructure needs to meet the needs of the region's residents.