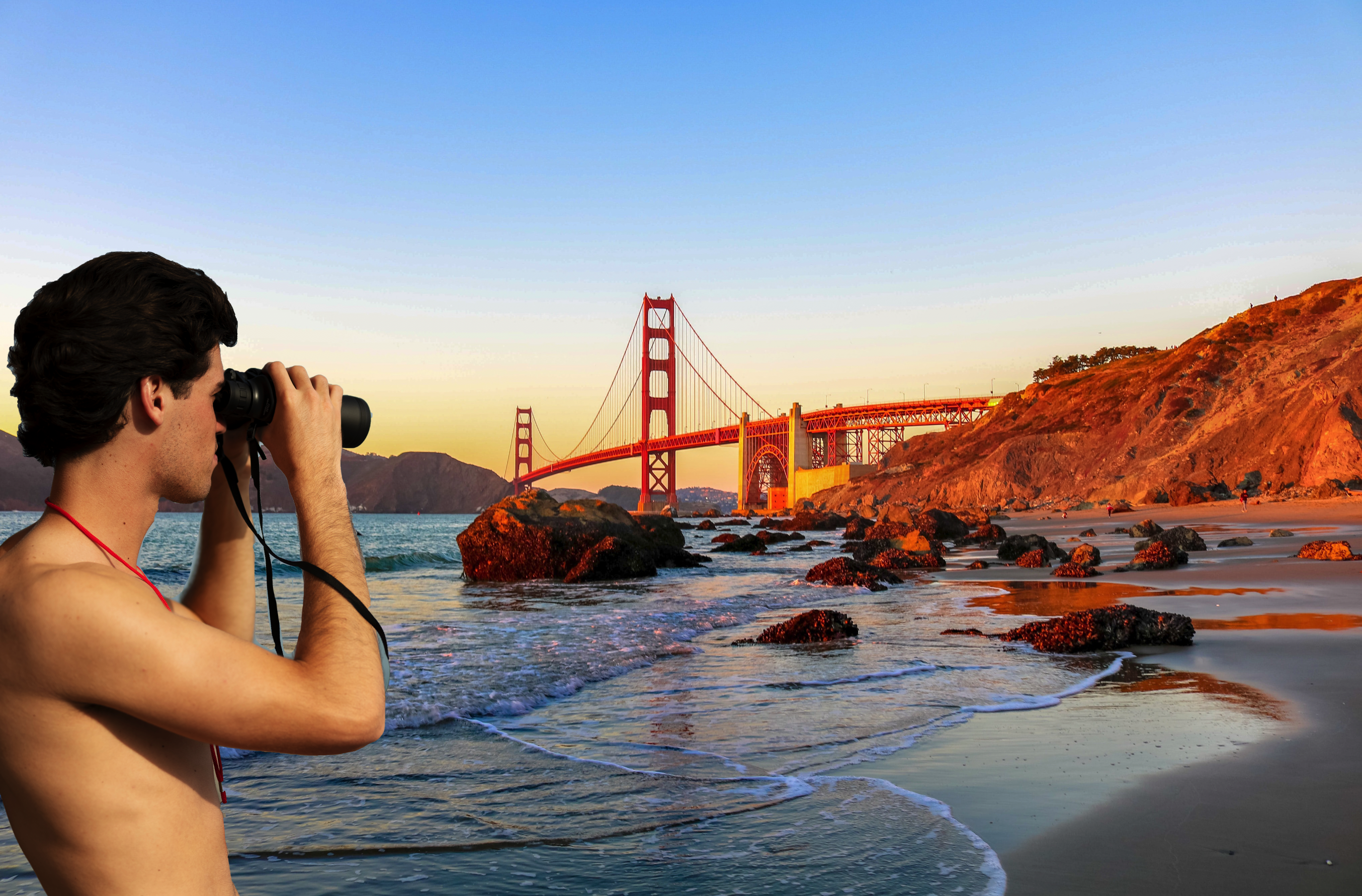 Bay Watch: A Weekly Look into the Bay Area Economy
August 2, 2022
Last week, Silicon Valley venture capital titan Andreessen Horowitz announced that it was taking its headquarters to the cloud. While it would retain its Menlo Park presence, the firm announced new offices in Miami, New York City, and Santa Monica.
It was the latest in a litany of corporate announcements by Bay Area companies that are expanding elsewhere, down-sizing office footprints in the region, or moving to a fully remote workplace. However, the announcement by Andreessen Horowitz may have even bigger ramifications for the Bay Area.
For decades now, the Bay Area – and Silicon Valley in particular – has been the epicenter of venture capital investment. The investors themselves are concentrated here, and much of their investment capital flowed to a Bay Area-based startup. That proximity allowed for easy exchange of information between companies and investors, and it provided a network effect that made Silicon Valley a magnet for entrepreneurs from across the globe. Those entrepreneurs started companies that are now some of the region's largest private employers in the tech industry.
But with venture capital increasingly moving to the cloud, does that foreshadow an end to the region's stranglehold on the venture capital industry and the risk capital that has injected so much economic growth into the Bay Area and Silicon Valley?
In this first installment of our weekly Bay Watch, we take a look at the numbers to dive deeper into the venture capital industry.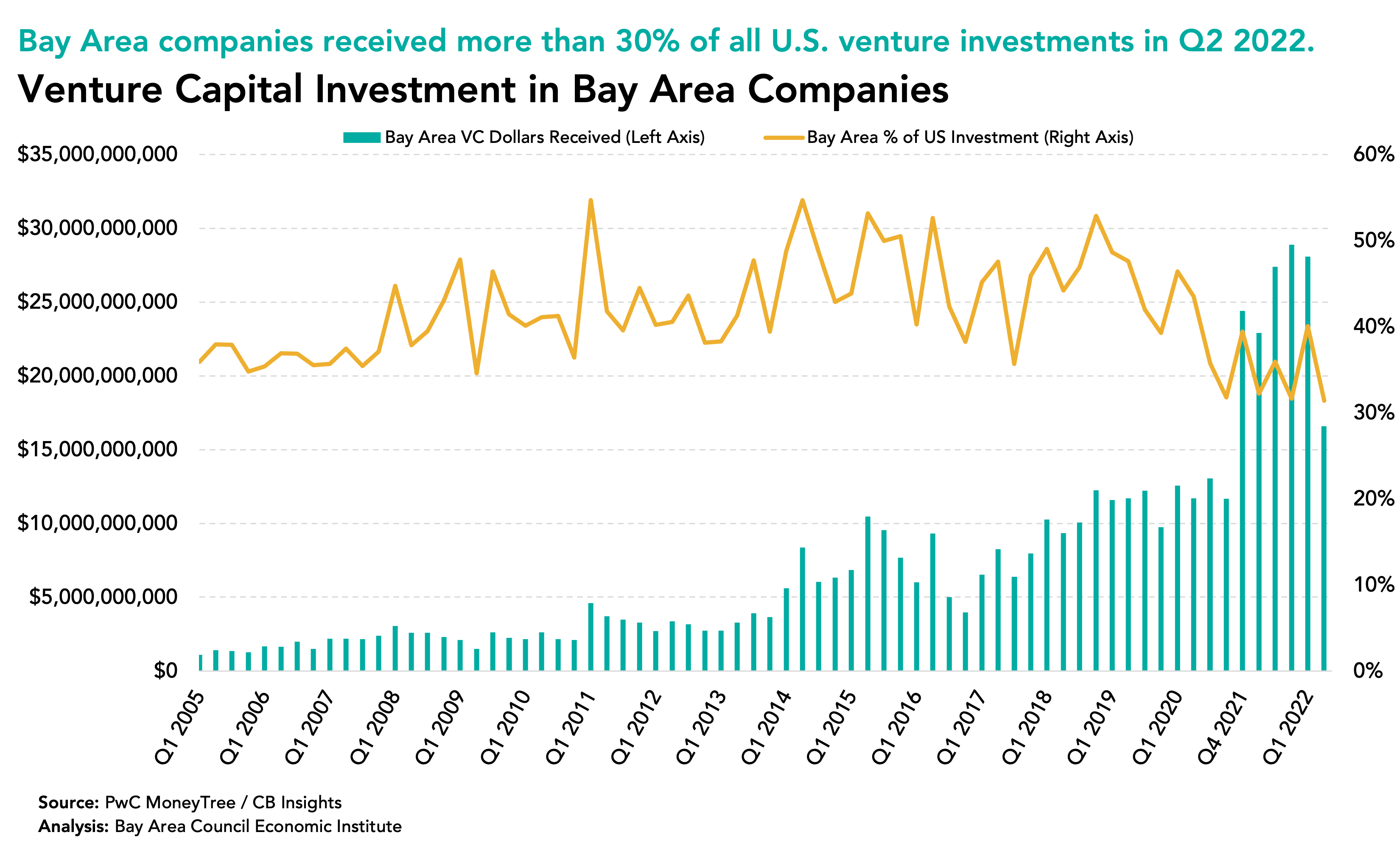 Chill out, man:
Bay Area companies received over $100 billion in venture capital investment during 2021, according to CB Insights data. That figure has 11 zeros, and it represents more than one-third of all venture capital investments made in the U.S. during the year.
The Bay Area is still far and away the leader in venture capital dollars received. The next closest competitor, New York, received just over $50 billion in venture investment during 2021. On a per capita basis, the Bay Area's share of the venture capital market is even more impressive. Yes, the region's dominance has been eroded in the last two years, but $100 billion is a massive number that will drive a new wave of tech dominance in the Bay Area.
It never made sense that nearly half of all great ideas for new companies were located in the Bay Area. Investors are rightly looking under every rock for the next multi-billion-dollar company, but significantly more bets are still being placed in Silicon Valley than in Miami, Denver, Salt Lake City, and Austin combined.
While deal activity has slowed in 2022, venture capitalists have raised nearly as much funding in the first two quarters as they did in a record 2021. When the economy returns to growth mode, venture capital will again be deployed in massive waves, and the Bay Area stands to be the biggest beneficiary.
Hold onto your butts:
One-third of all venture capital investment coming to the region is down significantly from a high of 50% during 2015. Remote work and videoconferencing have changed the game for venture capitalists. More importantly, they appear to have changed the game for entrepreneurs, who are no longer tethered to Silicon Valley's high costs. With tech talent dispersing across the nation, venture capital dollars are sure to follow.
Venture capital is also in the midst of a correction following a record year in 2021. More than $91 billion was invested nationally in the fourth quarter of 2021. That number has dropped to just $53 billion invested nationally during the second quarter of 2022. When the industry recovers, it is less certain than ever that the bulk of its risk capital will find a home in the Bay Area. It is not one single geography that is competing with Silicon Valley; it is the cloud.