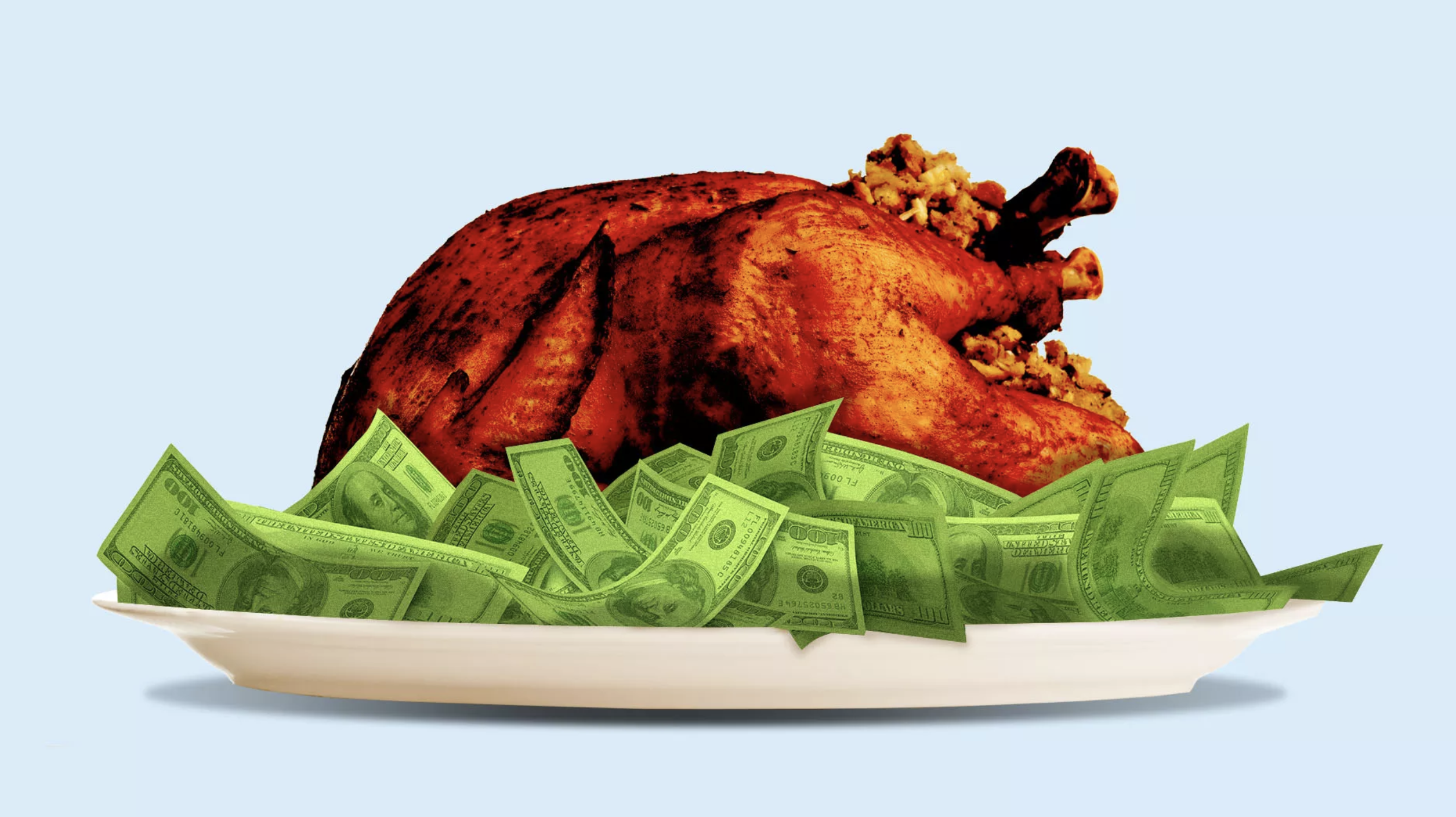 Bay Watch: A Weekly Look into the Bay Area Economy
November 22, 2022
Happy Thanksgiving from the Economic Institute! This week, as millions of Americans look forward to gathering with friends and family for turkey day, inflation and cost pressures weigh heavily on the evening's budget. The turkey is the centerpiece of a traditional American Thanksgiving and a staple purchase for the meal. So, how much are Americans spending this Thanksgiving?
The American Farm Bureau Federation's annual Thanksgiving dinner price survey estimates the average cost of classic Thanksgiving foods for a family of 10. The price calculations are adjusted to reflect the amount of the ingredient necessary for a family of 10 to consume and have leftovers. The AFBF's calculation averages the cost of 12 staple ingredients, including the turkey, and has reached an all-time high of $64.05. This cost demonstrates a significant increase from $17.15 just two years earlier in 2020.
Turkey prices, which increased 21% in just the last year, have historically fluctuated due to a myriad of factors like inflation, supply, and demand. According to a recent New York Times article, suppliers of the famous bird are facing a variety of challenges this year that are driving up prices. A global inflation surge means farmers are paying a lot more for agricultural supplies and labor, which are already in short supply. According to the Department of Agriculture, an avian flu outbreak has been another factor contributing to a declining supply of turkeys nationwide, killing about 7.3 million in 2022 (or 3.6% of all turkeys). Given these pressures on the national turkey supply, turkeys are more expensive and elusive than they have ever been. Households could be paying twice as much for a turkey in 2022 as they did in 2021, meaning many may have to forgo the iconic bird this year.
The AFBF annually tracks individual prices for 12 staple Thanksgiving items. From 2021 to 2022, every single item tracked experienced significant price increases. While the bag of cubed stuffing mix stands out with a 69% increase, more than half of the items saw at least a 20% increase over the past year. These price increases are not surprising considering the rates of inflation experienced by Americans over the past year and appears to be a symptom of a larger cost pressures. Thanksgiving may be more expensive than ever, but time with family and friends is still free.
The Economic Institute continues to track national trends and any unique economic impacts in the Bay Area. Stay tuned for more economic updates in next week's Bay Watch.