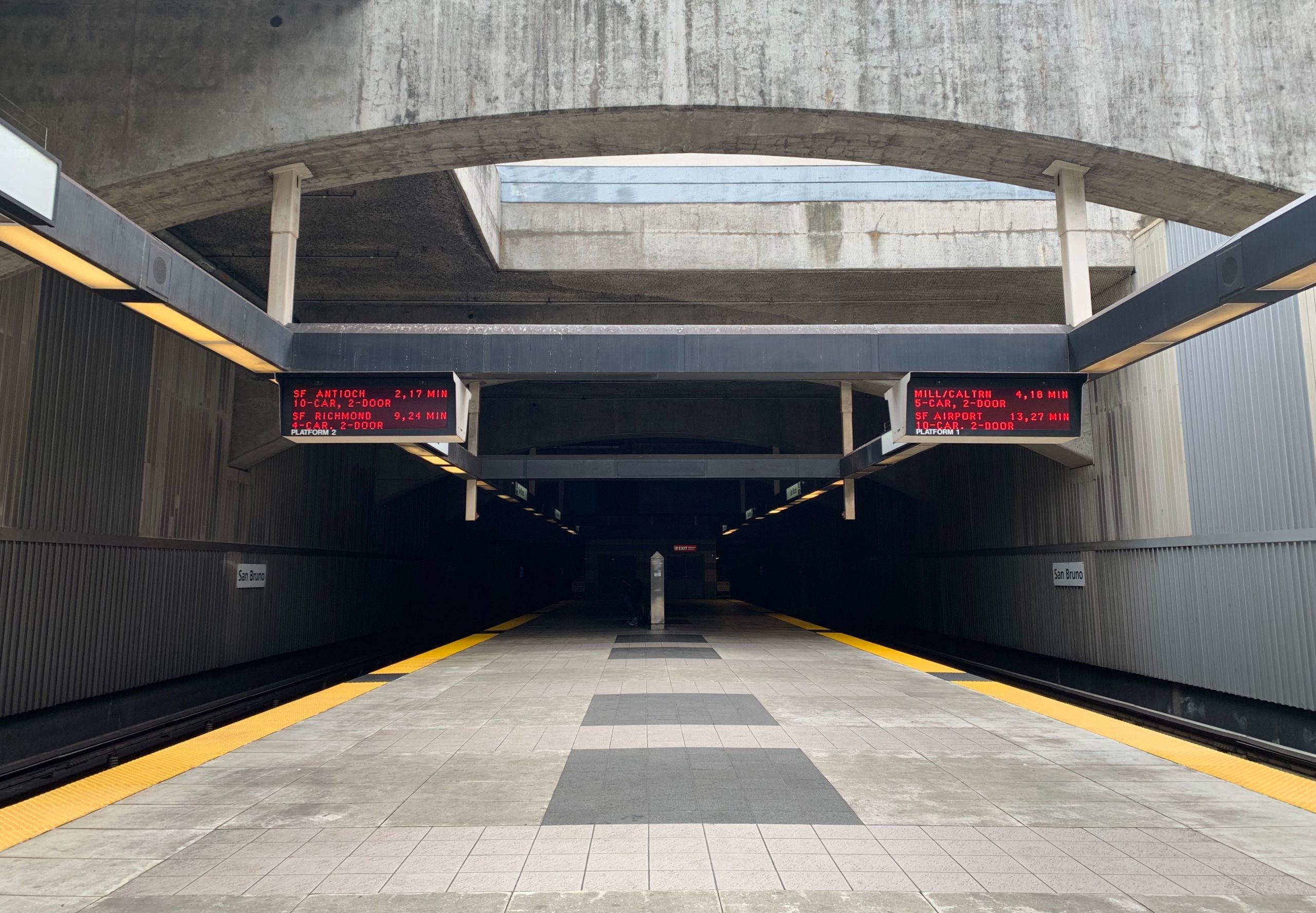 Bay Watch: A Weekly Look into the Bay Area Economy
October 13, 2022
Recent analysis by the Bay Area News Group reported that for the first time in at least twenty years, Los Angeles County's per capita transit ridership surpassed the Bay Area's. The two major metropolitan areas have historically differed in their approach to transit – in fact, in 2019, Bay Area residents took forty-three million more public transit trips than L.A. residents despite L.A.'s larger population. However, post-pandemic, the Bay Area's public transit ridership recovery continues to lag, leading to L.A. riders taking eighty-three million more transit trips than the Bay Area in 2021.
Each month, we track Bay Area transit ridership compared to traffic volumes across the region's bridges. We analyze BART, Caltrain, and WETA Ferry ridership as a share of pre-pandemic ridership. Last month's data show that Caltrain has recovered just 29% of its pre-pandemic ridership. BART ridership has demonstrated a slightly stronger ridership recovery, reaching an all-time high of pre-pandemic ridership last month at 41%. WETA Ferry ridership experienced the greatest decline in ridership at the peak of the pandemic, dropping to 1% ridership in April 2020. Now, ferry ridership boasts the largest ridership recovery at 62%.
Bay Area transit ridership trails bridge traffic recovery as many continue to drive rather than take transit to work
As transit ridership makes a slow recovery, traffic volumes tell a different story. At the peak of the pandemic, toll tags across all seven state-owned toll bridges fell to only 51% of their pre-pandemic levels. Since then, bridge crossings have remained largely between 80-95% of their pre-pandemic levels. As of last month, bridge crossings across all bridges are at 92%, illustrating that people who are commuting are choosing to drive alone or carpool, rather than take transit. And while remote work initially appeared a temporary solution, many Bay Area workers never returned to the office and do not plan to. According to a recent September 2022 poll of employers conducted by the Bay Area Council, 44% of those surveyed reported downsizing or consolidating office space following the pandemic and 73% of respondents reported their employees currently come in three or less days a week. Employers also reported that of their employees who come into the office, an estimated 30% take public transit compared to 51% pre-pandemic.
The Economic Institute continues to track national trends and any unique economic impacts in the Bay Area. September jobs data for California and its regions will be available on October 21.