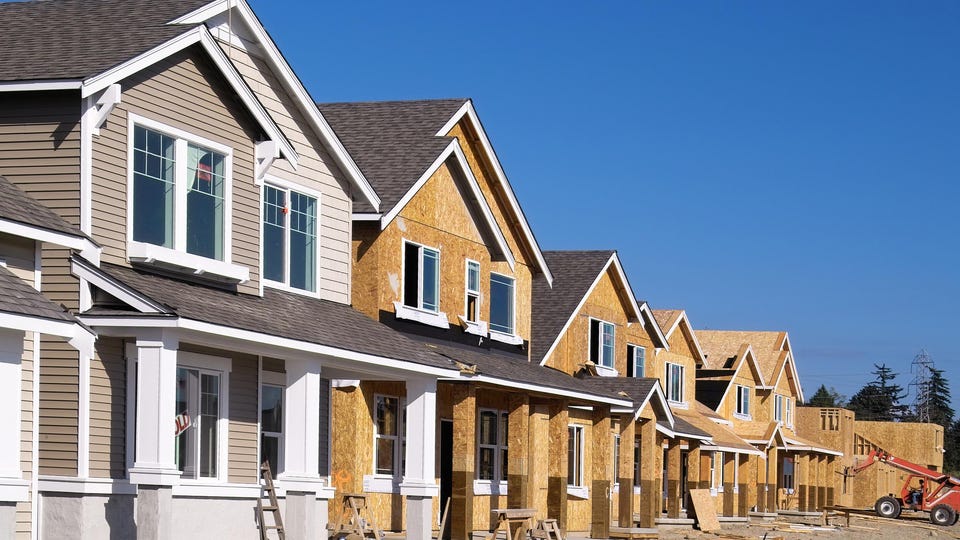 Bay Watch: A Weekly Look into the Bay Area Economy
October 27, 2022
So far in 2022, Austin metro has produced nearly 10x as much housing on a per capita basis as San Francisco metro
So far in 2022, the San Francisco metro area has posted one of the lowest per capita housing production rates in the country, behind only Detroit and Chicago when comparing the 25 largest regions by GDP. As of August, the San Francisco metro area – which includes San Francisco, Alameda, Marin, Contra Costa, and San Mateo Counties – has permitted only 143 units of housing per 100,000 people. Nearby San Jose (Santa Clara County) permitted housing at nearly double the rate given its population size. Meanwhile, sunbelt cities like Austin and Houston, which have experienced a meteoric rise in population since the onset of the pandemic, have permitted 5-10x as much housing as San Francisco on a per capita basis.
As Austin's population grows astronomically, the city has made an active effort to preserve existing affordable housing by repairing and upgrading 1,550 units of affordable housing, according to their strategic housing plan updates. Meanwhile in San Francisco, permitted units from previous years could still break ground, but developers are hesitant, as the cost to build new housing has outpaced revenues that can be generated through rents or sales.
While the San Francisco metro area lags peer regions, California has already permitted more housing in 2022 than any year since 2006. While this increase in permitting represents a move in the right direction, California is still far behind its historic housing production. Even if 2022 represents the top of the state's housing cycle, local governments are still permitting far below historic averages – averaging 90,000 units permitted per year since 2006 versus 205,000 from 1955 to 1989. To meet the state's housing affordability need, California would need to double its production, building 180,000 new units of housing per year.
So, what are the implications of gross underproduction of housing?
Principally, one of the worst affordability crises in the country, creating conditions that have pushed lower income households to locations further from job centers or out of the region or state entirely. Now, with rapidly rising interest rates, homebuyers in the state are simply choosing to live elsewhere as their purchasing power has substantially diminished. In a supposedly progressive state, outcomes have been remarkably regressive. Median home sales prices in the San Francisco and San Jose metro areas are nearly $1 million higher than median prices in Austin. In fact, of the top 25 largest metro areas, the four most expensive regions are all in California.
A lack of production permeates the rental market as well, with San Francisco ranking as the second most expensive city for 2-bedroom rentals in the United States according to a recent October 2022 Zumper National Rent Report. The median price for a two-bedroom apartment in San Francisco for October was $4,060, only surpassed by rental prices in New York City.