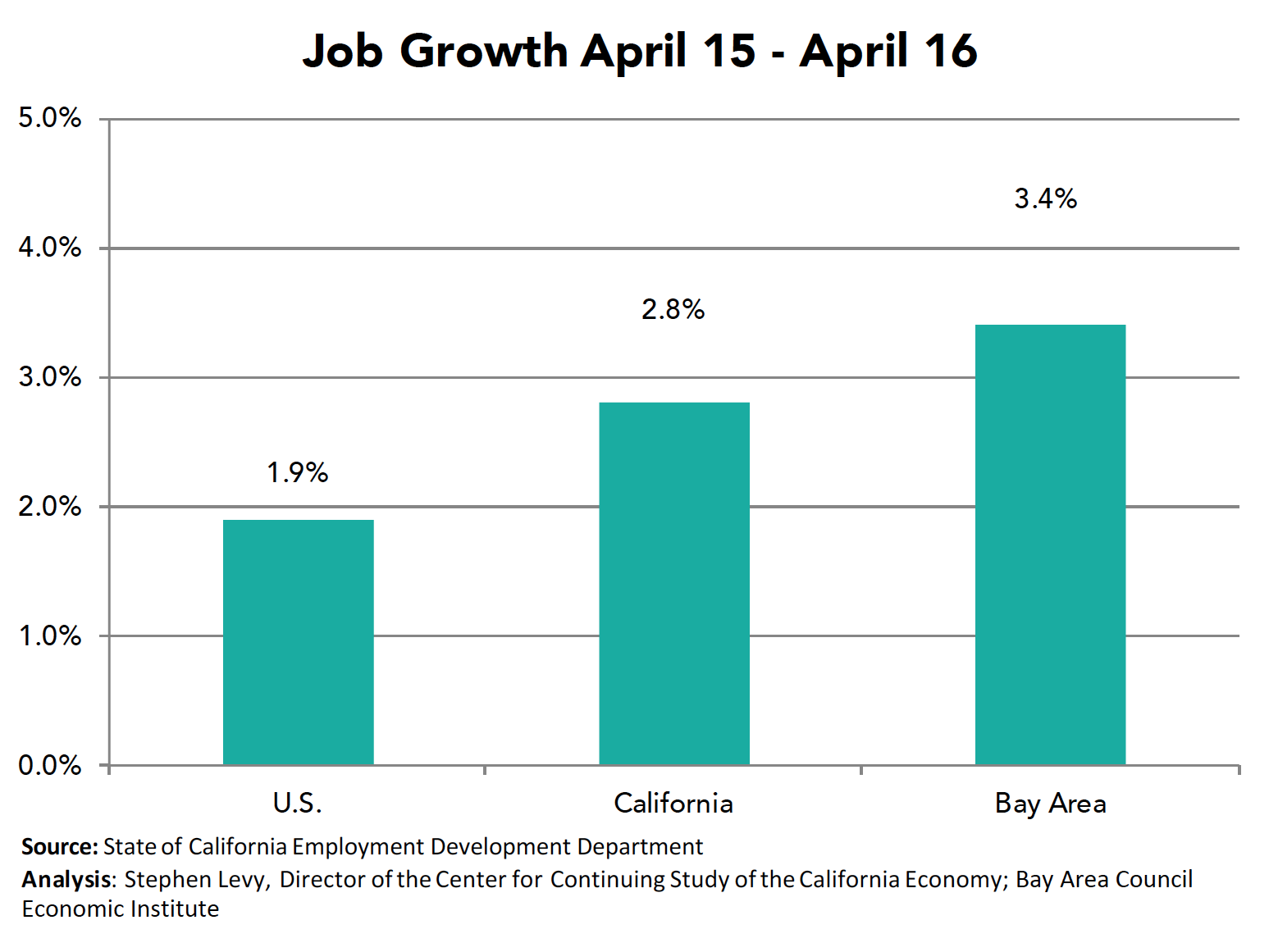 Today the California Employment Development Department (EDD) released job estimates for April 2016. Here are the highlights
Bay Area Job Growth Continues to Outpace the State and Nation
The region added 126,500 jobs between April 2015 and 2016 for a gain of 3.4% compared to 1.9% for the nation and 2.8% for California. The pace of growth s slowed slightly from the mid-summer 2015 highs although year over year gains remain robust. The state jobs report showed a gain of 59,600 jobs in April compared to 160,000 for the nation-an unusually high share of U.S. growth.
The job gains continue to reduce unemployment rates while the labor force continues to add workers. Unemployment rate declines were seen in all areas.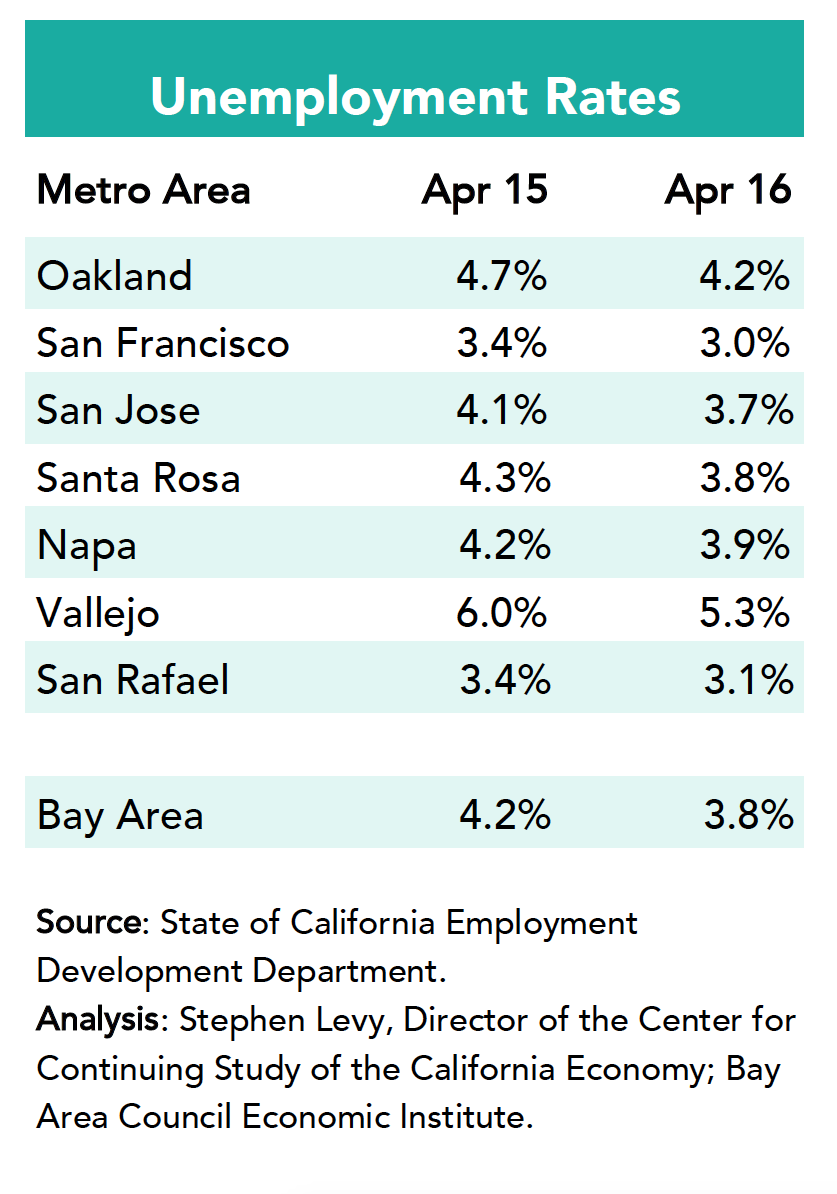 Year over year job growth has slowed slightly in the region though remaining above 3% in region and above the national average in all metro areas.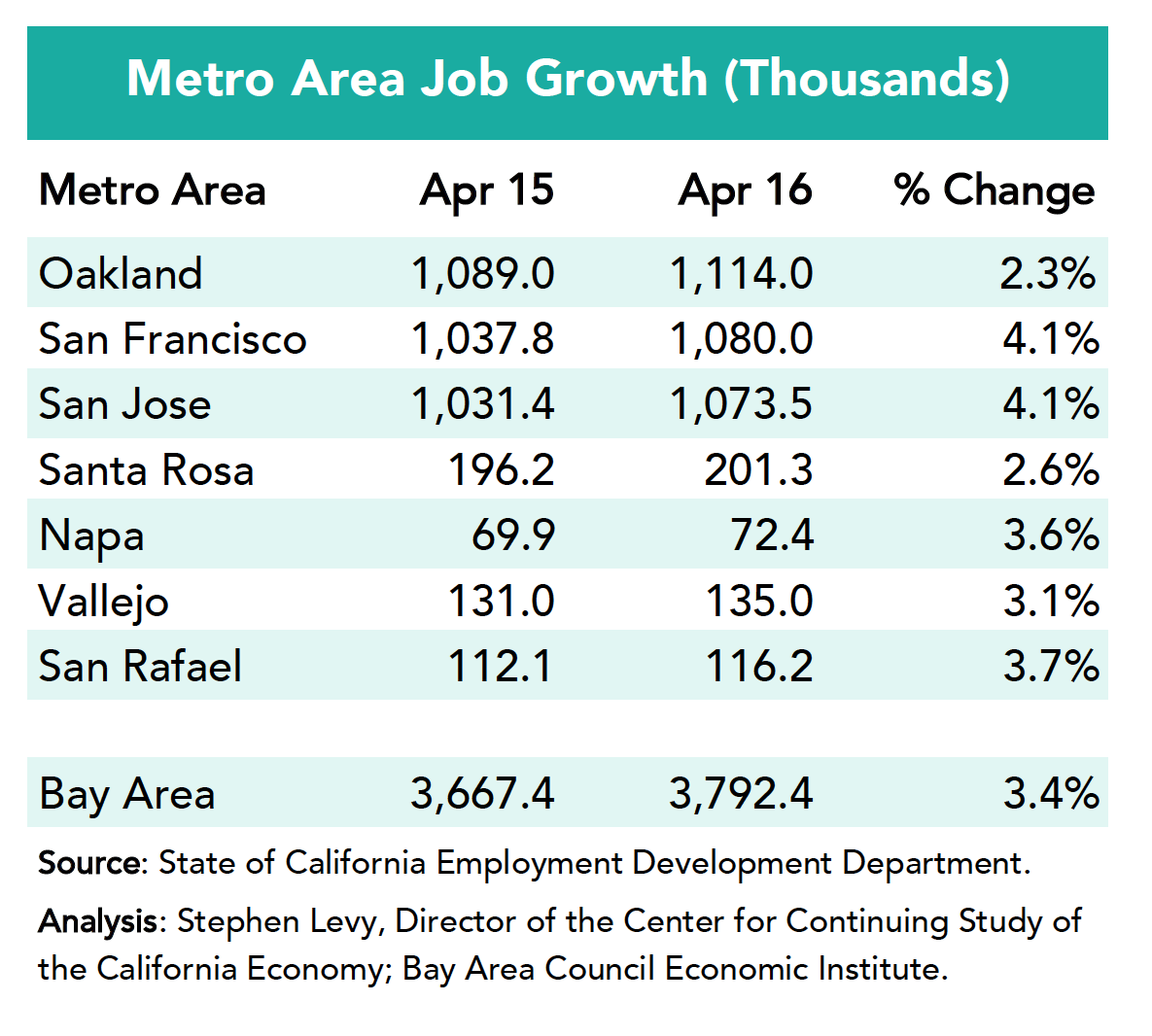 While the year over year job gains have declined slightly from mid 2015 peaks, they remain in very healthy territory with no signs of a significant slowdown.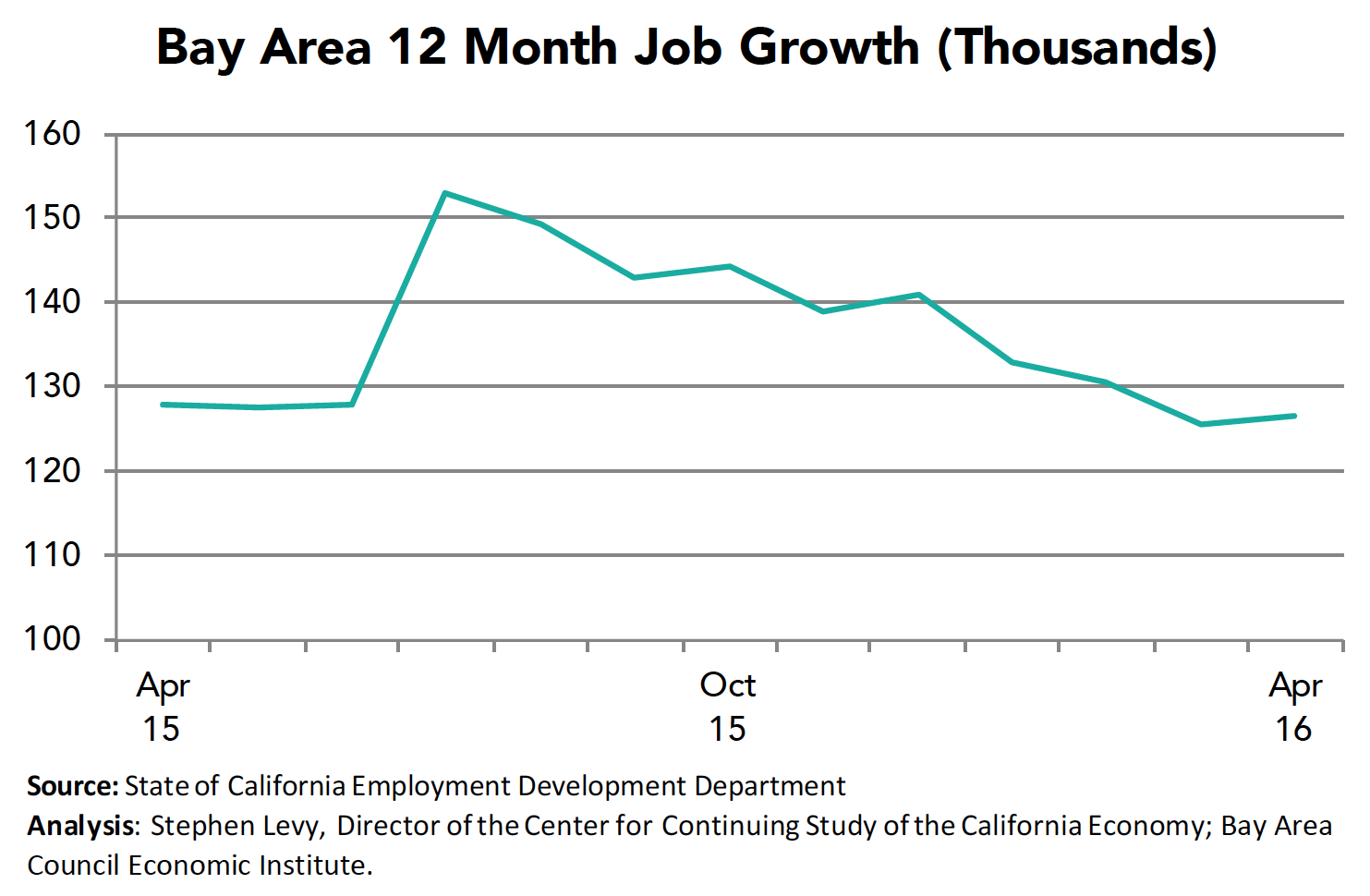 The state job and unemployment news was also good showing that the recovery has spread beyond the Bay Area. The California unemployment rate declined to 5.3% the lowest since June 2007 and close now to the national 5.0% rate. The number of unemployed residents have been cut from more than 2 million to just over 1 million during the recovery.
These economic updates are authored by Stephen Levy, Director of the Center for Continuing Study of the California Economy, and a member of the Bay Area Council Economic Institute board.