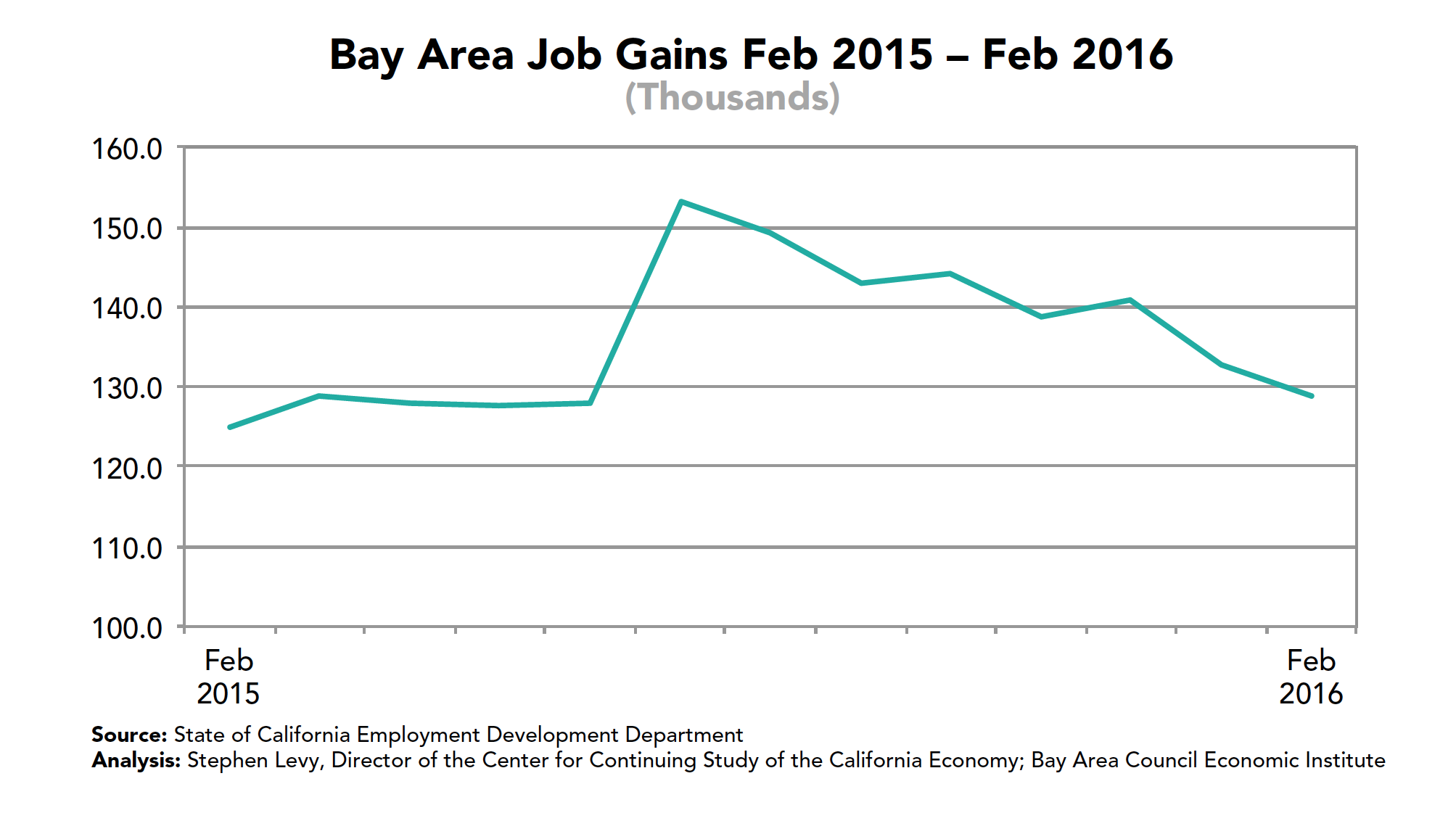 Today the California Employment Development Department (EDD) released job estimates for February 2016. Here are the highlights:
Bay Area Job Growth Continues to Outpace the State and Nation
The region added 129,000 jobs between February 2015 and 2016 for a gain of 3.6% compared to 1.9% for the nation and 2.8% for California. The pace of growth has slowed slightly from the mid-summer 2015 highs although year over year gains remain above levels in the first half of 2015.
The job gains continue to reduce unemployment rates while the labor force continues to add workers. Unemployment declines were seen in all counties.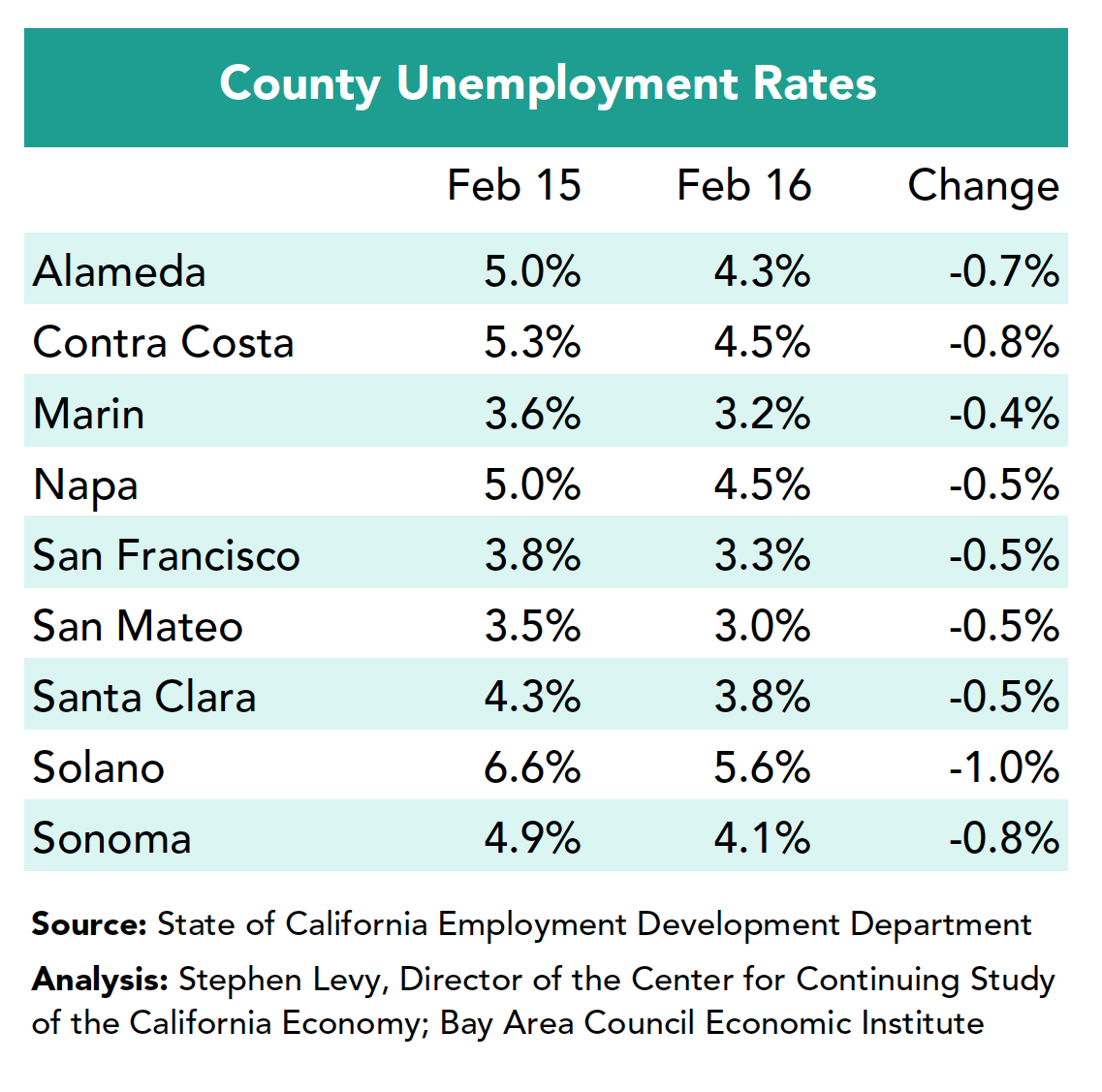 Year over year job growth slowed slightly in all three of the regions large metro areas though remaining above 3% in the San Francisco and San Jose metro areas and close to 3% in the East Bay.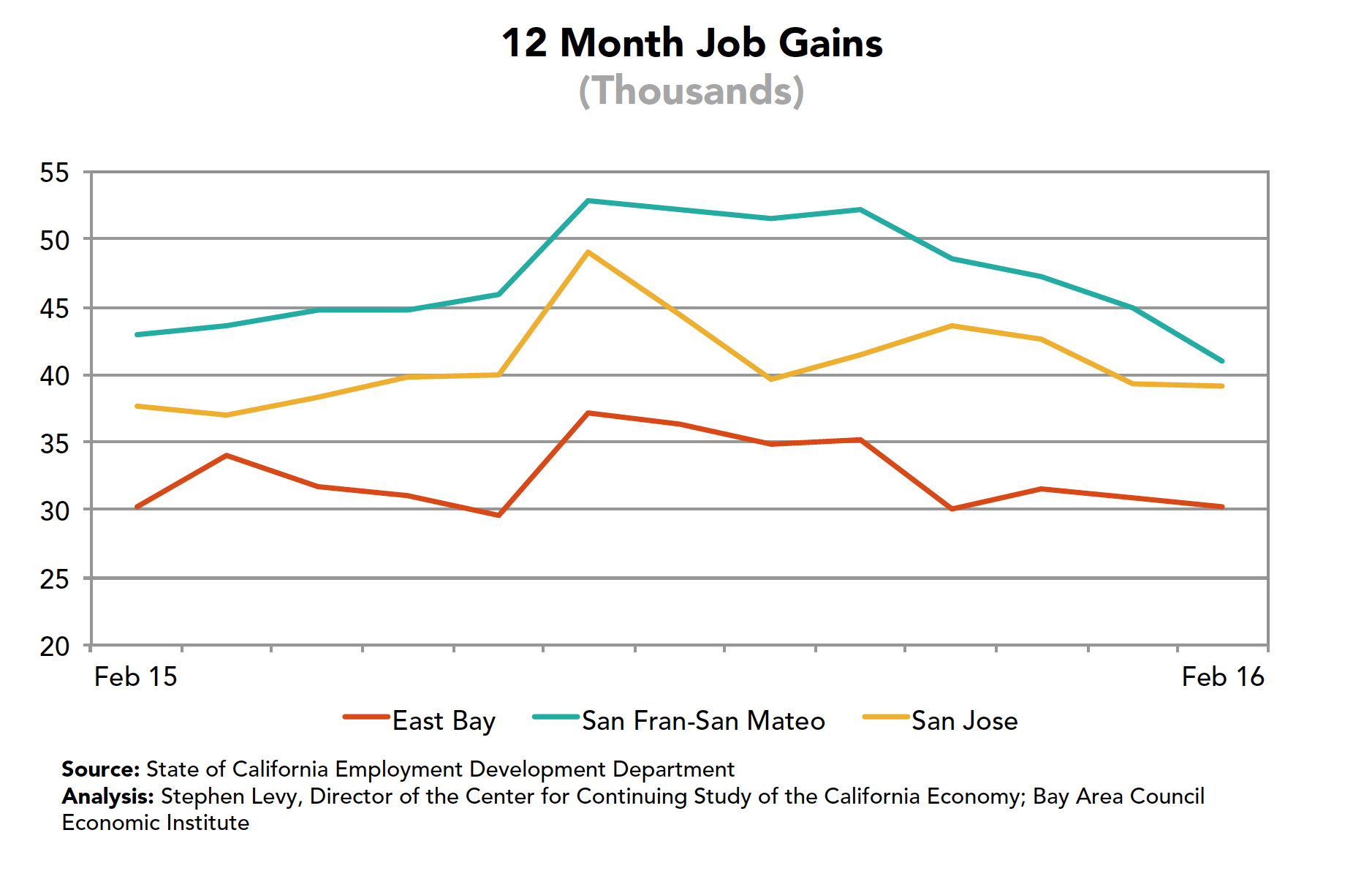 The state job and unemployment news was also good showing that the recovery has spread beyond the Bay Area. California added 39,900 jobs and the unemployment rate declined to 5.5% the lowest since August 2007 and close now to the national 4.9% rate.
The continuing job growth now that unemployment rates have fallen will bring new residents to the region as will the growing need to replace retiring workers. All of these trends underscore the importance of policies to increase housing and make sure that housing and transportation challenges do not undermine the region's still vibrant economic competitiveness.
These economic updates are authored by Stephen Levy, Director of the Center for Continuing Study of the California Economy, and a member of the Bay Area Council Economic Institute board.