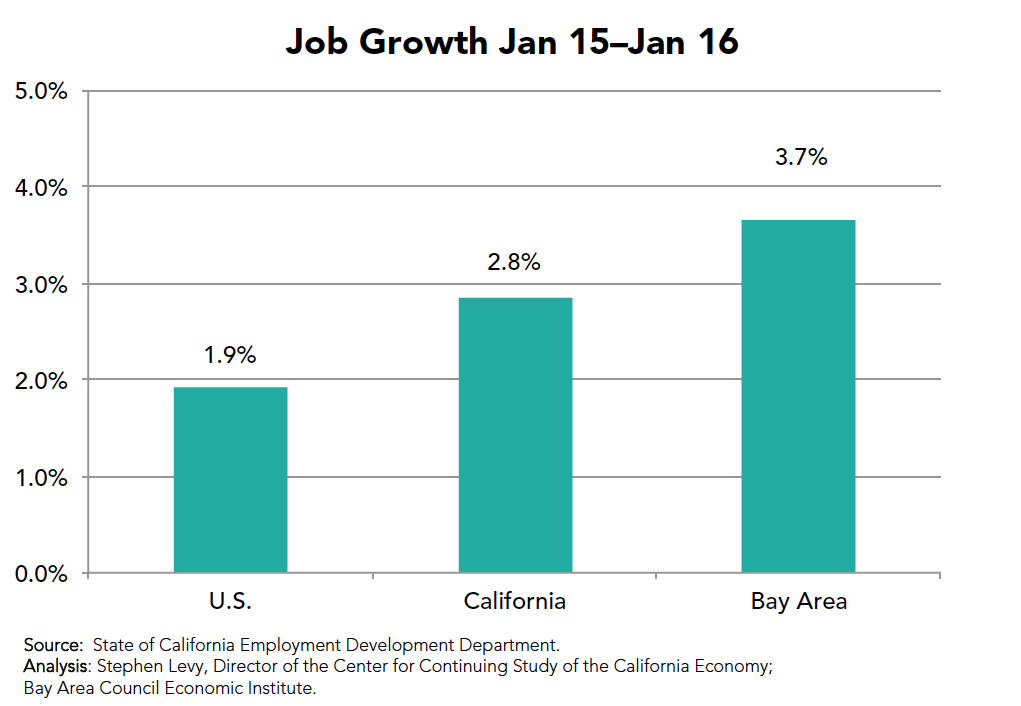 Last week the California Employment Development Department (EDD) released revised job estimates for 2015 along with new data for January 2016. Here are the highlights:
The Bay Area Outpaced the State and Nation in Job Growth
Bay Area job growth for the year ending in January 2016 (3.7%) was nearly double the national growth rate.
Job gains were widespread among the region's seven metro areas led by the San Rafael (Marin County), San Francisco and Napa metro areas but all Bay Area metros outpaced the nation by a wide margin in 2015.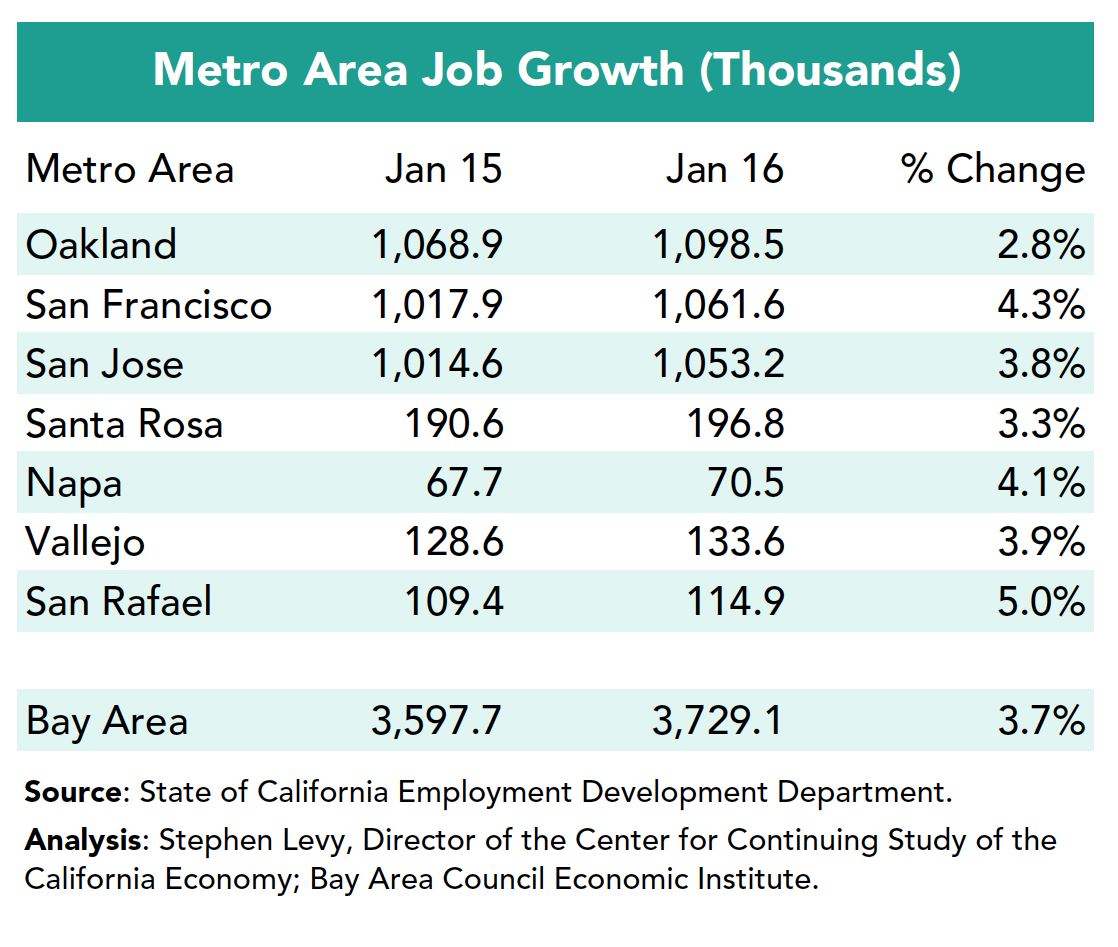 The strong job growth brought unemployment rates down throughout the region, in some metro areas to below 4%. The regional unemployment rate fell a full percent from 5.0% in January 2015 to 4.0% in January 2016. During this period the labor force also grew bringing 50,900 residents into the workforce. The current low unemployment rates imply that the job growth for 2016 and 2017 forecast by UCLA in the January 2016 BACEI forecast conference will bring new workers into the region underscoring the need to increase the housing supply.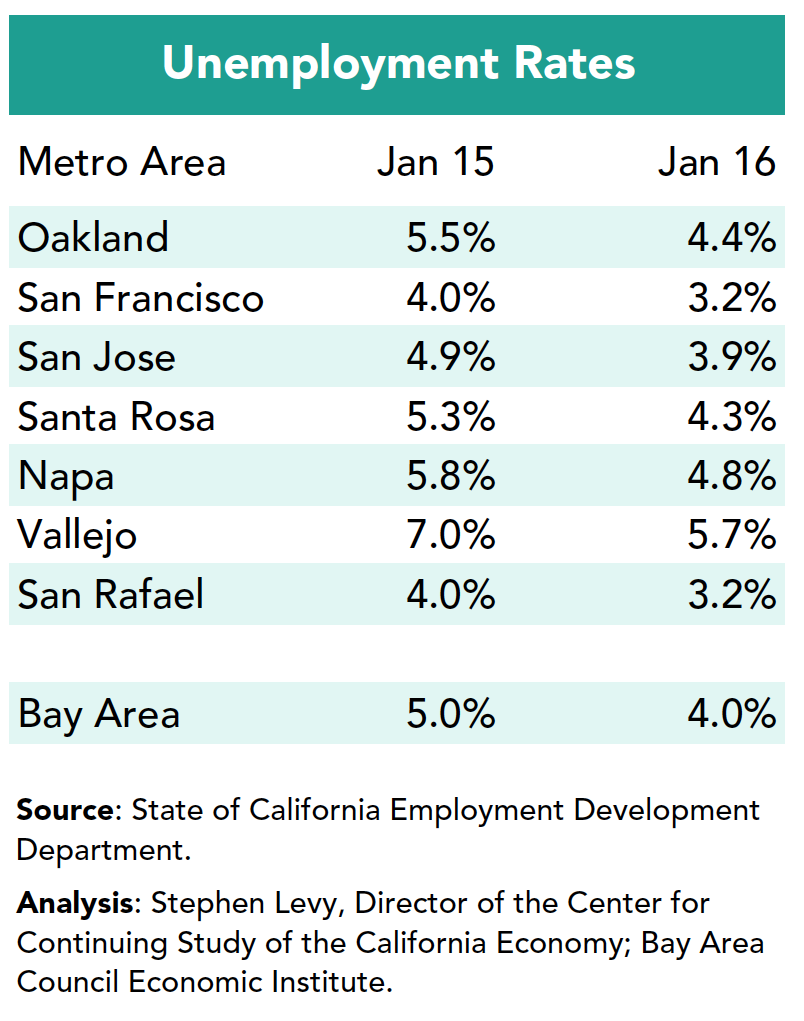 EDD also revised job estimates for 2015 and the region added about 15,000 more jobs than previously estimated.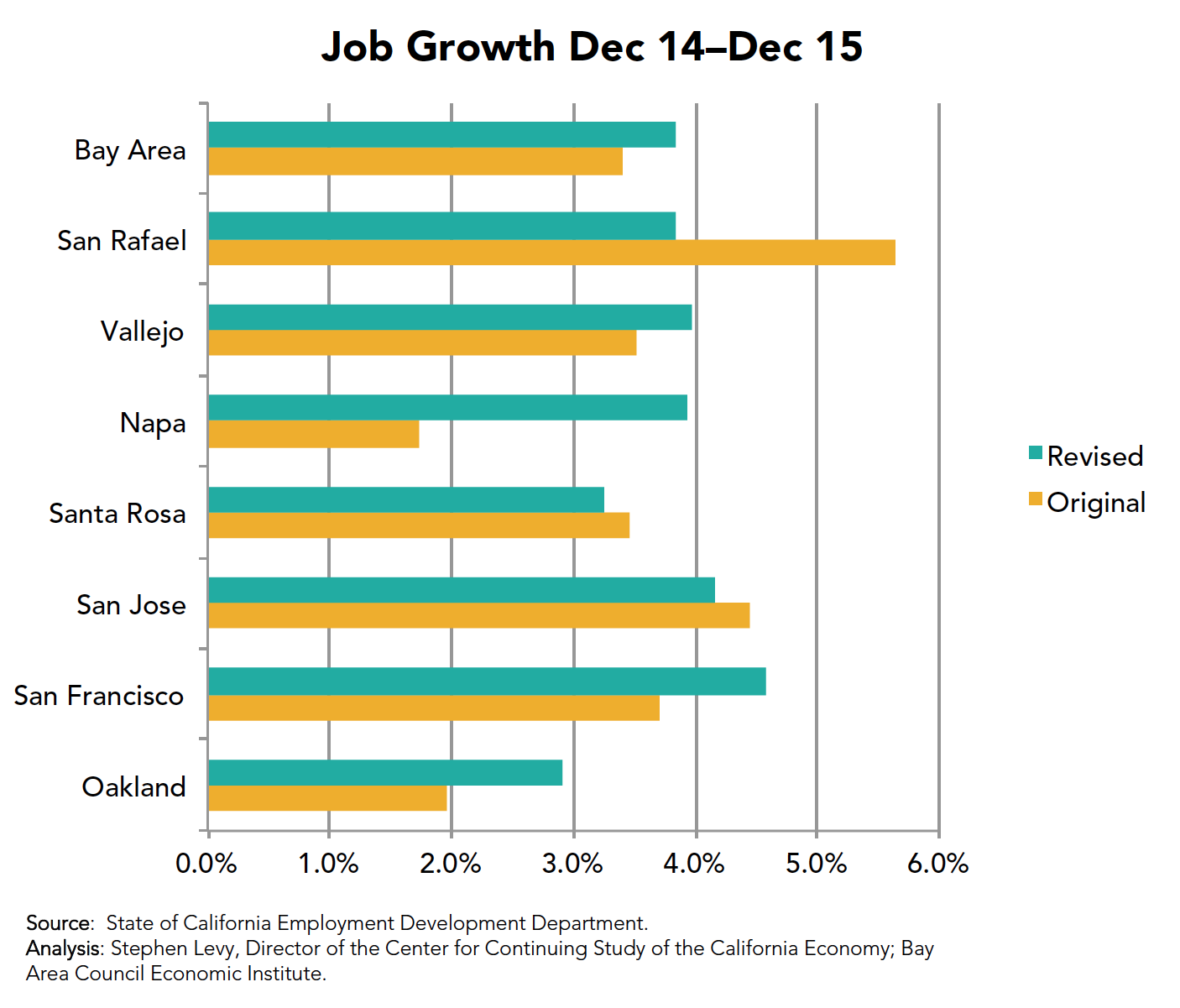 The East Bay (Oakland metro area of Alameda and Contra Costa counties) added 31,500 jobs in the revised estimated nearly 50% more than the 21,300 job gain originally estimated. The Napa and Vallejo metro areas also had upward revisions signally that the region's job growth is spreading beyond the San Francisco to San Jose corridor. The San Francisco metro area (SF and San Mateo counties) also had a large upward revision adding 47,300 jobs up from the original estimate of 37,800 jobs.
Job growth in the San Jose metro are (Santa Clara and San Benito counties) was revised down slightly to 42,600 jobs from 46,100.
Next week's update will examine job growth in 2015 by major industry as well as include new job and unemployment estimates for February 2016.
These economic updates are authored by Stephen Levy, Director of the Center for Continuing Study of the California Economy, and a member of the Bay Area Council Economic Institute board.