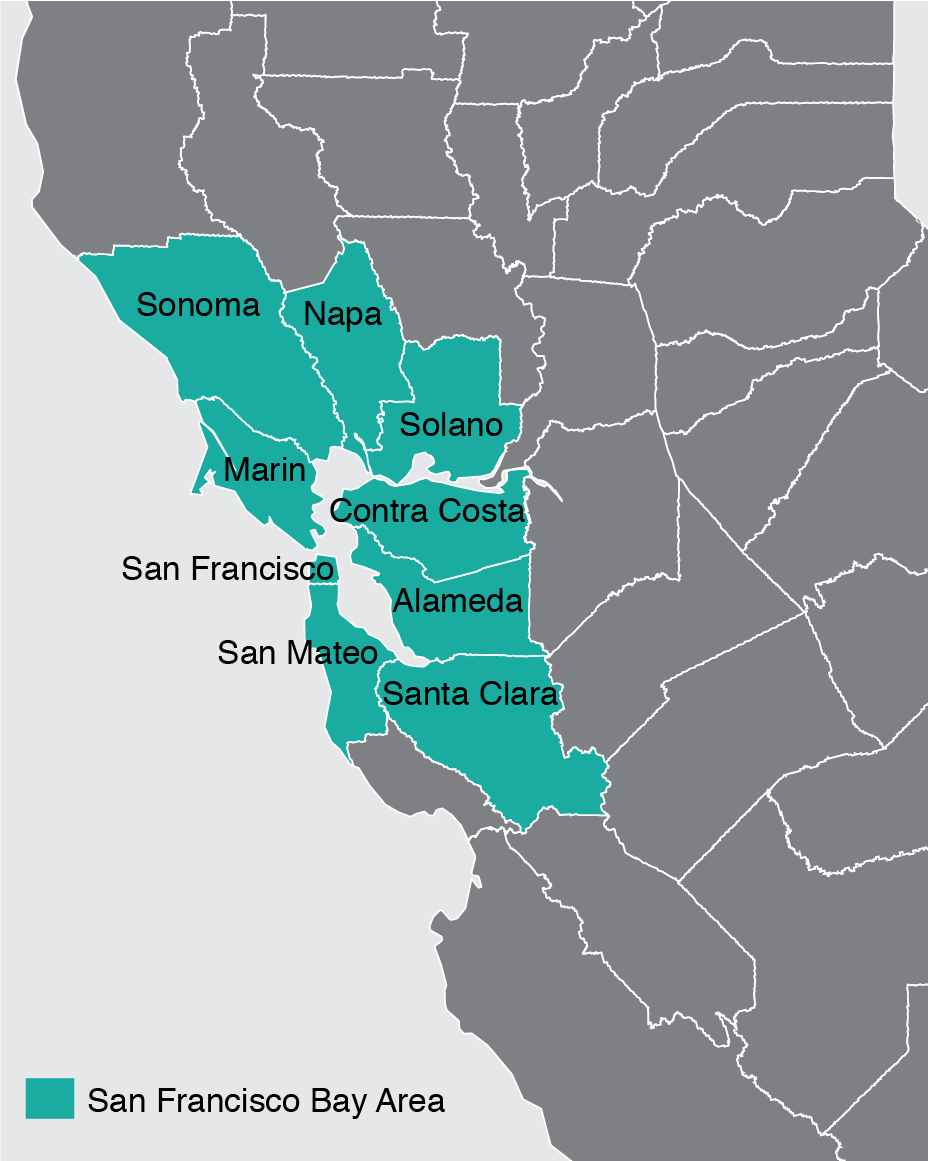 The Bureau of Economic Analysis released metro area GDP estimates for 2017 on September 18, 2018. These estimates show very strong Bay Area growth in 2017, far outpacing the state and nation.
Led by the San Jose metro area, the region posted a GDP of $838 billion for a gain of 4.8% adjusted for inflation and 6.3% in current dollars. The inflation adjusted regional GDP gain compared to 3.0% in the state and 2.1% for the nation. All metro areas in the region outpaced the nation led by San Jose's 7.6% real GDP growth.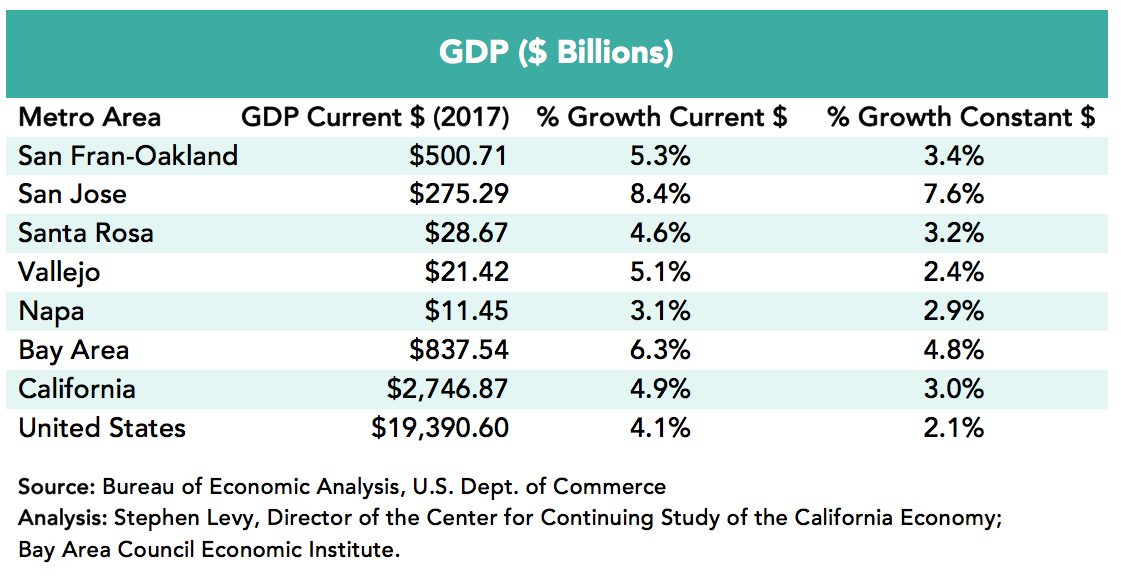 The rapid Bay Area growth in 2017 pushed the region up to be the world's 18th largest economy just behind Turkey and ahead of the Netherlands.
Source: Bea, IMF DataMapper World Economic Outlook (April 2018)
Analysis: Bay Area Council Economic Institute
If California were on the chart, it would rank above the UK with $2,747 trillion as the world's 5th largest economy as widely reported with India likely to pass California in the near future.
The Bay Area gains were driven by gains in the technology sector with the San Jose and San Francisco-Oakland metro areas leading the region in GDP growth.
These economic updates are authored by Stephen Levy, Director of the Center for Continuing Study of the California Economy, and a member of the Bay Area Council Economic Institute board.