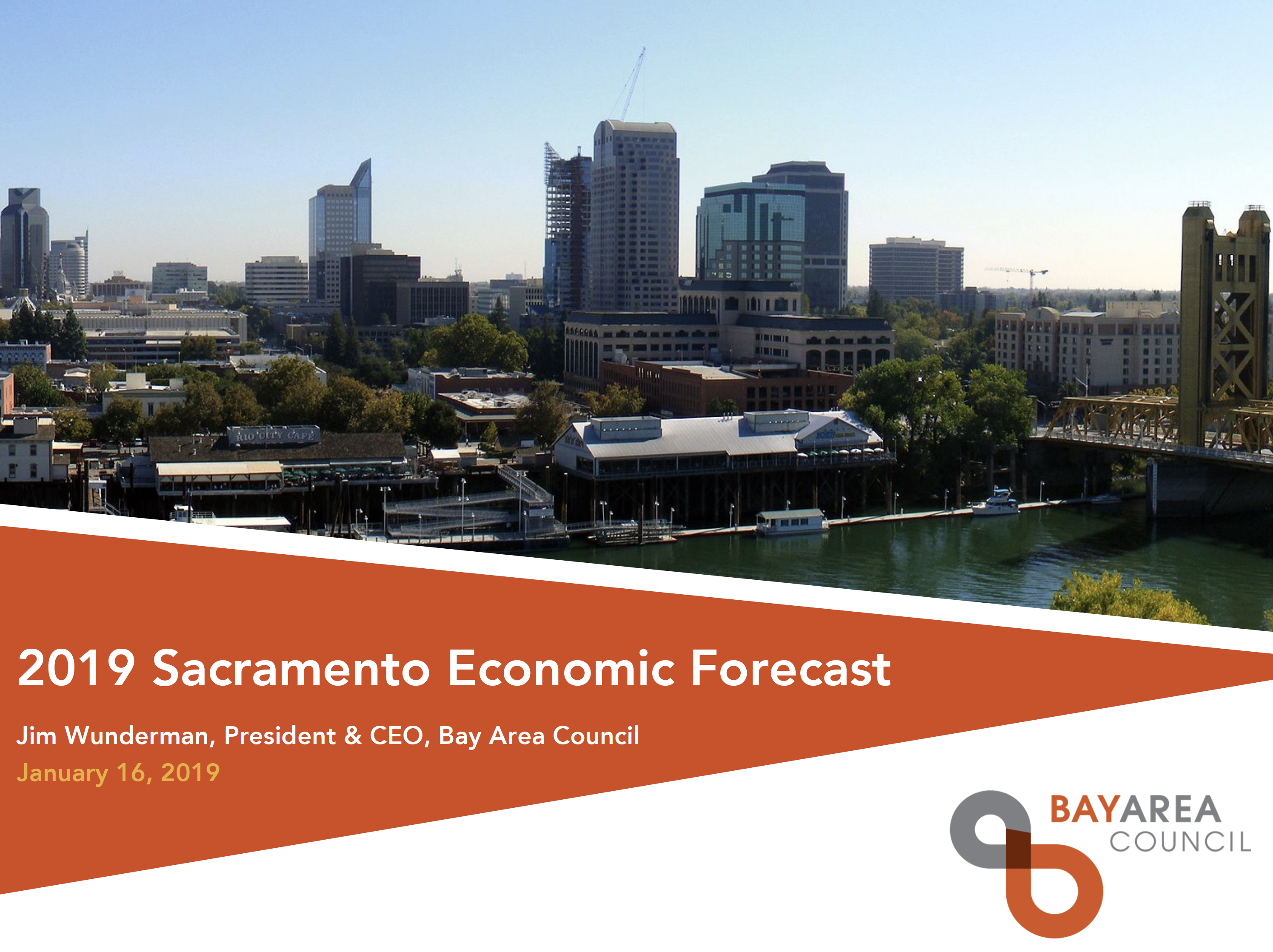 The Bay Area and Sacramento have much to gain from building stronger economic ties that can benefit both regions and the state overall. That was among the key messages Bay Area Council CEO Jim Wunderman delivered January 16 as the keynote speaker in front of more than 800 business, elected and community leaders at the 2019 Economic Forecast presented by the Sacramento Business Review (SBR) and hosted by Sacramento State University.
Wunderman described the incredible economic growth in the Bay Area, along with the housing and transportation challenges that have also accompanied the boom. And how those challenges have created an opportunity for expanding business and jobs in Sacramento. He spoke about how promoting greater partnership between the two regions can produce dividends for both.
Wunderman outlined ways in which Sacramento can strengthen its own economy by expanding its airport, enchancing technology transfer opportunities from UC Davis, deepening its talent pool, staying ahead of housing and transportation challenges and working the Bay Area Council to strengthen megaregion collaboration.